The continually present sense of one's sins having been once for all forgiven, is the strongest stimulus to every grace. J.F.B.
Psalm 130:3-4 teaches, " If thou, Lord, shouldest mark iniquities, O Lord, who shall stand?  But there is forgiveness with thee, that thou mayest be feared."
In John 13:10 Jesus teaches this once-for-all accomplished cleansing of unbelievers at their new birth.  "He that has been bathed (once for all) needs not save to wash his feet (of the soils contracted in the daily walk), but is clean every whit (in Christ our righteousness)."
"Once purged (with Christ's blood), we should have no more consciousness of sin (as condemning us, Hebrews 10:2, because of God's promise)." All quotes, J.F.B. commentary.
But Peter tells us in 2Peter 1:9 "some have forgotten that they were purged from their old sins."
Why? He  continues, they "lack certain things, have become blind, cannot see afar off." 2Peter 1:9 What are these certain things?
The list includes these: Faith, virtue, knowledge, temperance, patience, godliness, brotherly kindness and love.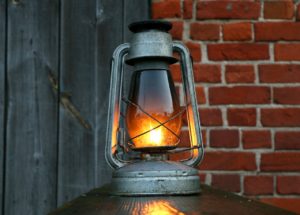 Henry Alford explains, " …He hath given us all things that pertain to life and godliness" This includes both the lamp and the oil for it. We receive these and with them we simply trim the lamp.
A lamp trimmer used to be a position on a ship. This person had to keep the reservoirs filled and wicks trimmed every few hours.
A closely trimmed wick was dim.
A wick that was too long would burn high, wasting fuel, and releasing soot in the chimney and surroundings.
A properly trimmed wick had a wedge-shaped flame that burned even and bright.
Without the lamp trimmer, there was no light.  He exhorts us: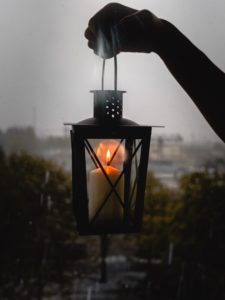 1. Trim at regular intervals to get the most consistent light
2. Commit to being good at it, so you don't waste fuel (on drama) or end up with a dim flame (running on fumes)
3. Keep the reservoir filled at regular intervals so that the light doesn't go out…
4. Keep the lamp trimmed because you never know when you'll need that light.
5. Many small lamps provided the light for very large vessels.   davidcrank.com/lamp-trimming 
What's it all mean? Sounds like we wanna be:
Regular at it
Good at it
Staying filled with oil.
Ready for dark times.
Confident in the effect of a little light in a dark place.
So, 2 Peter goes on to tell us of promises, which enable us to partake in the Divine nature, escape corruption in the world through lust. We simply place our faith in these promises. These set us apart for God, and assimilate us unto God.
Let's review the list: first is Faith.
"letting His righteousness be revealed in us from faith to
faith (Romans 1:17). We escape the contamination of the world and its lust patterns automatically. We don't do anything to escape; we escape by receiving. CHS
Virtue: the supernatural, unfathomable, perfect love of God – perfect in that it is not our love, but God's love shed abroad in our hearts. CHS
Knowledge is Bible doctrine . "receiving how to think with God."
Temperence: "a Holy Spirit controlled life." Not "self control."
Patience: ""That virtue which qualifies us to bear all conditions and all events, by God's disposal incident to us…"
Godliness, "The new life in Christ who is the mystery of godliness (1Ti_3:16)"
Brotherly kindness. "a supernatural kindness (received), that you especially give to your brethren."
Charity. God's love shed through us.
Okay. It sounds like we forget our sin's purging when we neglect receiving.
Peter keeps putting them in remembrance, the answer to forgetting is continual remembrance.
"I will not be negligent to put you always in remembrance of these things, though ye know them, and be established in the present truth — to stir you up by putting you in remembrance; Moreover I will endeavor that ye may be able after my decease to have these things always in remembrance. "2 Peter 1:13-15
Friends, keep remembering: Our sins are cast in the depths of the sea, as far as the east is from the west. Love ya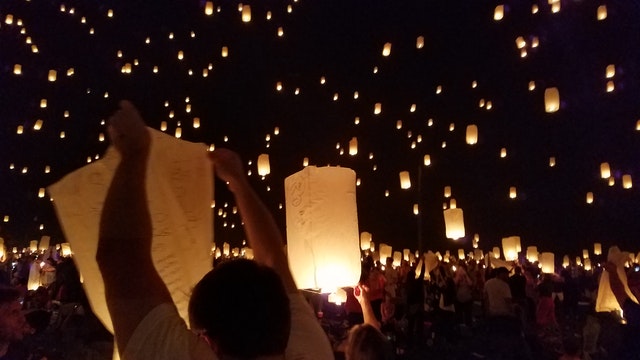 Share this Post