Psalm 51:17  The sacrifices of God are a broken spirit: a broken and a contrite heart, O God, thou wilt not despise.
Proverbs 11:2  When pride cometh, then cometh shame: but with the lowly is wisdom.
There are no heroes amongst the redeemed. These are just the redeemed, a passive position, implying that some other did the heroic work. Yes Christ, hero, Christ Savior, Christ Redeemer.
Heros —
"

(in mythology and folklore) a person of superhuman qualities and often semidivine origin, in particular one whose exploits were the subject of ancient Greek myths —

A person who is admired or idealized for courage, outstanding achievements, or noble qualities —

The chief male character in a book, play, or movie, who is typically identified with good qualities, and with whom the reader is expected to sympathize."
Far from heroes, nevertheless, we have been placed in Christ, our hero.  Yes, baptized into Christ, we were baptized into his death, burial, resurrection, etc.  Romans 6 teaches us. What does it mean? Well, all the benefits of His death, of His burial, and of His resurrection are currently ours, judicially imputed. (ledgered to our account).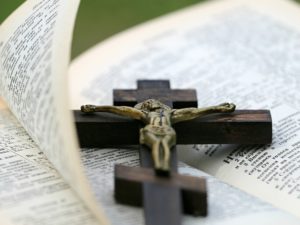 His death has judicially isolated us from sin. What? Yes the entire sphere of sin is judged and regarded by us to have been judged, once and for all. It has no dominion over us, we have also died to the Law, (jurisdiction of God's previous governing mode). That "Law" strengthened sin, but grace and truth now reign through Christ. He brought those two with Him. His death put the world of sin into the past. In Him we died to it. Burial placed us out of the sight of anything former, resurrection made us alive again, unto God.
Friend, Christian, we, in Him, live in the new sphere of resurrection life.
We are dead also to the World system, Satan's dominion, as described in Galatians 6:14.
Have we been ascended too? We are seated together in heavenly places in Christ. Ephesians 2:8
"What a howling wilderness is this world without our Lord. If once He hideth Himself from us, withered are the flowers of our garden; our pleasant fruits decay; the birds suspend their songs, and a tempest overturns our hopes." Spurgeon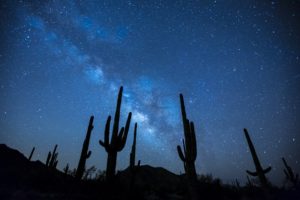 "All earth's candles cannot make daylight if the Sun of Righteousness be eclipsed. He is the soul of our soul, the light of our light, the life of our life." Spurgeon
A man's growth measures itself in varying ways.
Physical growth declines with age, especially old age.
Growth of the mind, emotional strength, stability of conscience, can increase with age, as experience teaches us many things. We may have learned to adapt, to ignore our many lapses. to deny our many hurts,  to cover our many sinful indulgences, to deflect many realities, including eventual decline and death.
Soul power can prop us up.
But have we grown in grace and knowledge of our Lord Jesus Christ?
Friends, Jesus is not a prop, He is an ever abiding expectation of eternal life!
Science can be an ever accurate guide pertaining to our physical existence. It will give us the facts. Thank you.
Psychology can teach us how to maneuver our soul over many treacherous terrain of external demands, disappointments and decays.
Only Christ offers true hope: a real and honest solution for the many naggings of past atrocities, failures, rude awakenings of personal depravity, angry reactions, regretful words. The blood-of-Christ-applied supplies forgiveness, forsaking, blotting out from memory in a Spiritual reality. Hope means a highly predictable future that's guaranteed — of glory. Not of pain forever, but suffering leading to an eternal weight of glory. And for today, the safety of God-keeping. The Shepherd's close guarding, the Father's deep loving, the Spirit's faithful guiding, the Son's constant fellowship.
In closing, our depths can become our heights, our weakness our strength, our helplessness our hopefulness, our brokenness our joyful delight — because of Him, because of Him. Love ya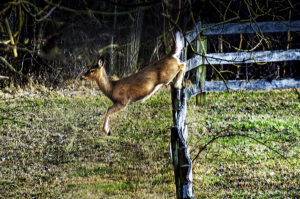 Share this Post