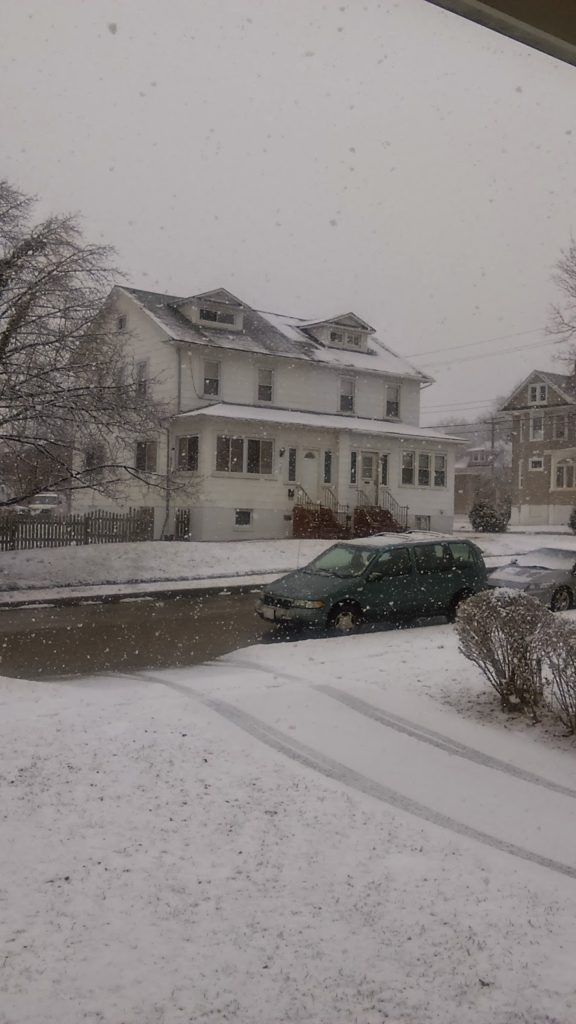 I and the Holy Spirit become inseparable when we two walk together agreed, for it is in Psalm 36:9 that "in thy, (His), light we see light." In 2 Corinthians 4:6 we find these words; "For God, who commanded the light to shine out of darkness, hath shined in our hearts, to give the light of the knowledge of the glory of God in the face of Jesus Christ." In Proverbs 4:18 this light progresses in its illumination, and the succession sanctifies us as we go. Now, light and forward movement both, take the "one time" sanctification of our soul, and unfold the glory of it to us in a process.
So, we are set apart unto God, once and for all at salvation and the unfolding revelation to us of this fact takes us closer to its truth in a practical realization. We walk in a moment by moment path in light. One day we will get the fullness of it in our glorified state in heaven.
This "light walk" is much more than a growing in knowledge, though it is that, but more-so encompasses a growing in grace. Frankly, the greater the degree of God-consciousness we have through increasing Holy Spirit illumination, the greater the grace revelation. For God is "The God of all Grace." We are "to the praise of the glory of His grace." This makes us accepted in the beloved. The CJB explains Ephesians 1:6, "so that we would bring him praise commensurate with the glory of the grace he gave us through the Beloved One."
Praise flows from the lips of the graced-out dude, no questions asked. Why? Because, God is saying something to him that is foreign to his wierded out demeanor, is why. God is calling him by a name way-different than his squalor-self-imaged one, and it might be "King Edward the Just" or "O Mighty Man of Valor." Maybe the name changes from Jacob into Israel, "because you have found favor with God and men." Maybe your Saul becomes a Paul. God calls things that are not as though they were; that is grace.
How will we heal the brokenhearted, the forsaken, the molested, the desolate? They need new dress, new names, new insides, new hats, and scarves, new world, and new existence, in that order. We may have to discover their demolition-sited self-identity to help them light up their beautiful, all-glorious God-built new one. O illuminate the truth to them, Precious Holy Spirit!
Let's give them trust by having a sincere ear to listen, give them hope by a sincere regard for what they say. Let them lead you into their wounded world to see their suffering. Help them into compassion's arms and to "Our Peace," who has broken down the wall of partition between them and sanity. Show them a rent Vail, a mercy seat sprinkled with blood. Show them how God weaved a tapestry of good-for-evil on Joseph's path to greatness, which featured many abuses, many betrayals and many lies of evil men.
Allow The Spirit to teach our beloved victims, how that the evil done to them, hated by God, was nevertheless incorporated into a plan that would bring out the very desires of their heart to be fulfilled by Our Father. Though Satan meant it for evil, God meant it for good. Friends, emotion built walls and rationalized denials and suppression, are coverings "too short," though they appear to be impenetrable. God is waiting for these Jericho walls to come down; there are treasures covered, waiting to be mined.
There are beauties for ashes, oils of joy for morning, garments of praise. There are also gifts and callings awaiting their development. A song, a mission, a dream, a skill, a life wait in God's sphere of grace. Perhaps a God-chosen spouse, a sacred friendship, a call to heal others is beckoning an audience. Your tortured past may allow you sensitivity to the pain of others. Perhaps you have seen a special side of God's love and this you have kept to give. You can weep with others, maybe laugh. You may be a restorer of trust, a builder of hope, a cleanser of guilt and shame, a joy bringer. Per chance you are called to simply pray for others, understanding their plight.
Lastly, let us not be weary in the greatness of the way. We reap if we faint not. Reap what? A brighter plateau, a deeper insight, an enlightened understanding, and wisdom may appear out of our shattered today. Tomorrow is Sunday, resurrection is scheduled, the blessedness of heaven on earth is next. Will there be more pain in the valley? Perhaps, but with it there can still be trust, hope, light and love. God's plan is perfect. Love ya.
Share this Post