2 Corinthians 4:1  "Therefore seeing we have this ministry, as we have received mercy, we faint not;"
Romans1:5  "By whom we have received grace and apostleship, for obedience to the faith among all nations, for his name:"
Hebrews12:28  "Wherefore we receiving a kingdom which cannot be moved, let us have grace, whereby we may serve God acceptably with reverence and godly fear."
"Let us keep on having grace."
Folks, to serve God acceptably, to have a ministry, to obey God — these are not human endeavors. In contrast Paul speaks often of "grace" and "mercy" received and held on to — without which he, or none of us, could love, show compassion, forgive or show mercy to those least deserving. And this comprises the calling.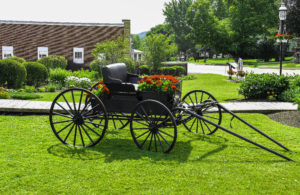 Miroslav Volf,  a celebrated theologian, relates a story in his work, "Free of Charge," a book on forgiveness.
"I was one then and my five year old brother, Daniel, had slipped through the large gate in the courtyard where he had an apartment. He went to the nearby small military base – just two blocks away – to play with "his" soldiers." "…he had found some friends there, soldiers in training, bored, and in need of diversion even if it came from an energetic five year old." On that fateful day, one of them put him on a horse-drawn bread wagon. As they were passing through the gate on a bumpy cobblestone road, Daniel leaned sideways and his head got stuck between the door post and the wagon. The horses kept going. He died on the way to the hospital."

Volf goes on to say, "Aunt Milica should have watched him, but she didn't." "But my parents never told me that she was partly responsible." "Aunt Milica, the guilty one, remained my untainted angel."

"No." I told my mother slowly, "by keeping silent, you did something very, very beautiful." "I admire you so much for it. "Love hides a multitude of sins…"

"The soldier felt terrible, so terrible that in fact he had to be admitted to the hospital. My Father, with a wound in his heart that would never quite heal, went to visit him, to comfort the one whose carelessness had caused him so much grief, and tell him that my mother and he forgave him." "In the courtroom too, my Father insisted that he and my mother… Had forgiven. They would not press charges." " After the soldier was discharged from the army and went home unpunished, my father visited him even though it took him 2 days to make the trip." "He wanted to talk with him once more of God's love, which is greater than our accusing hearts, and of my parent's forgiveness."
This true story tells of impossibilities. Yes, and so is ministry without grace. Ultimately we relate God's love, compassion, and forgiveness. But, we must have the same or we would not show up for the relating session. Something motivated a mother to keep silence, to cover sin — something compelled a father to care for a guilt ridden soldier.
These forgiving attitudes eventually took legs, a two day travel, a prayer life, a life of discipline, a mortifying of hatred, resentment, bitterness —
a life lived in dependence on a Living God.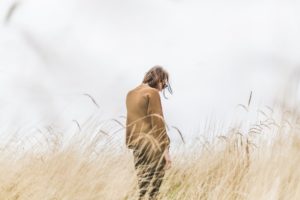 Lastly, the Father of our story eventuated in a communist concentration camp. He had become a soldier himself. "He cursed the communists, he cursed his own life, but he saved his choicest curses for the God of his Baptist upbringing." "He received indiscriminate brutality directed against the innocent."
But,
"…he whose anger was burning against God did find a God of mercy in the hell of that concentration camp. Or rather, God found him."
He had forgiven the soldier whose neglect had cost him his son. It was a beginning  — now that "only through God" forgiveness took on a lifestyle of mercy.
All that remained was the very heart of God. Thank you, thank you Lord for the many ministers, they show us  Your heart. Love ya
Share this Post