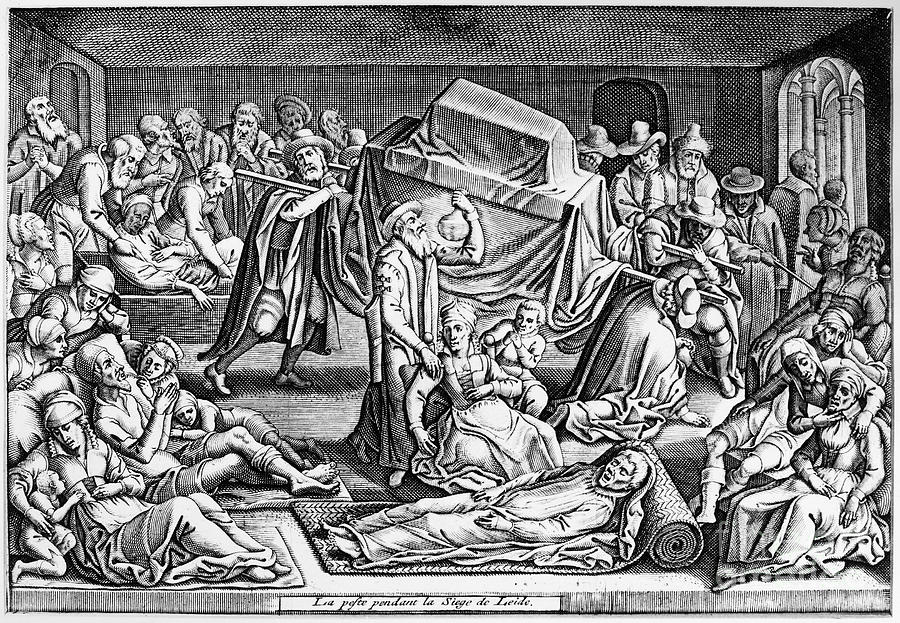 "In 165, during the reign of Marcus Aurelius, a devastating epidemic swept through the Roman Empire." "…it was the first appearance of Smallpox in the west, Zinsser (1934). "But, whatever the actual disease, it was lethal. During the fifteen year duration of the epidemic, from a quarter to a third of the empire's population died from it, including Marcus Aurelius himself." " Then in 251 a new and equally devastating epidemic again swept the empire, hitting the rural areas as hard as the cities." "This time it may have been measles." "The Rise of Christianity" Rodney Stark
"…the role they, (the plagues), likely played in the decline of Rome was ignored by historians until modern times." " again and again, the forward march of Roman power and world organization was interrupted by the only force against which political genius and military valor were utterly helpless — epidemic disease." Zinsser
A verse comes to mind, "So, I … considered all the oppressions that are done under the sun: and behold the tears of such as were oppressed, and they had no comforter; and on the side of their oppressors there was power; but they had no comforter." Ecclesiastes 4:1
Is not life fought on several battle grounds? A few of these are:
physical health
mental health
spiritual health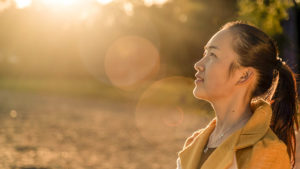 Is not life difficult, on all sides, if we have no Comforter?
But, "He (The Comforter),  guides us into all truth, (for spiritual health), brings to remembrance the things Jesus taught us, (mental health), and quickens our mortal body, (physical health)."
The Holy Spirit works with Jesus Christ and His finished work.
He takes the crucifixion and separates us from this world.
He takes His burial and hides us,
He takes the resurrection and energizes us.
He takes the ascension and lifts us above our circumstances.
He uses Christ's seating to create permanent victory and give us authority there.
"Robert Lewis Stevenson told the story of a ship struggling to stay afloat in a storm. The sailors were afraid and one man left his job and went up to the control room to see the captain. There he saw him, with his great strength and keen mind, wrestling to keep the ship from the rocks and steering the ship safely on."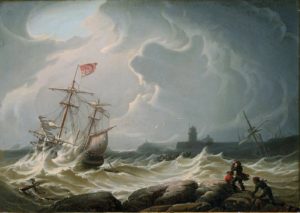 "The captain turned and the sailor saw the captain was smiling. The sailor returned to his shipmates and said, "We're all right." But, the others said, "How do you know?" He said,
"I've seen the face of the captain and he smiled at me." oneplace.com
Friends, no matter our battle, we can find the smiling face of comfort. "There is no temptation taken you but such as is common to man, but God will make a way of escape that we may be able to bear it."
Another thought,
We are troubled on every side, yet not distressed;
We are perplexed, but not in despair;
Persecuted, but not forsaken;
Cast down, but not destroyed. 2 Corinthians 4:8-9
Chambers says it this way,  "the test of the life of a saint is not success, but faithfulness in human life as it actually is."
God meets us where we live, hope finds us, the Spirit assures us. In our success or in failure, the ultimate victory is not shaken.
Last thought, "Blessed be the God and Father of our Lord Jesus Christ, which according to his abundant mercy hath begotten us again unto a lively hope by the resurrection of Jesus Christ from the dead, To an inheritance incorruptible, and undefiled, and that fadeth not away, reserved in heaven for you, Who are kept by the power of God through faith unto salvation ready to be revealed in the last time. 1 Peter 1:3-5
In measles or chicken-pox, It does not corrode, rust, fade, or become musty. Christian, God is still smiling. love ya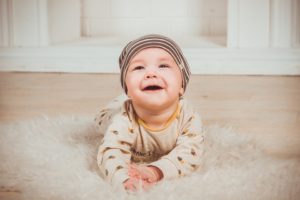 Share this Post