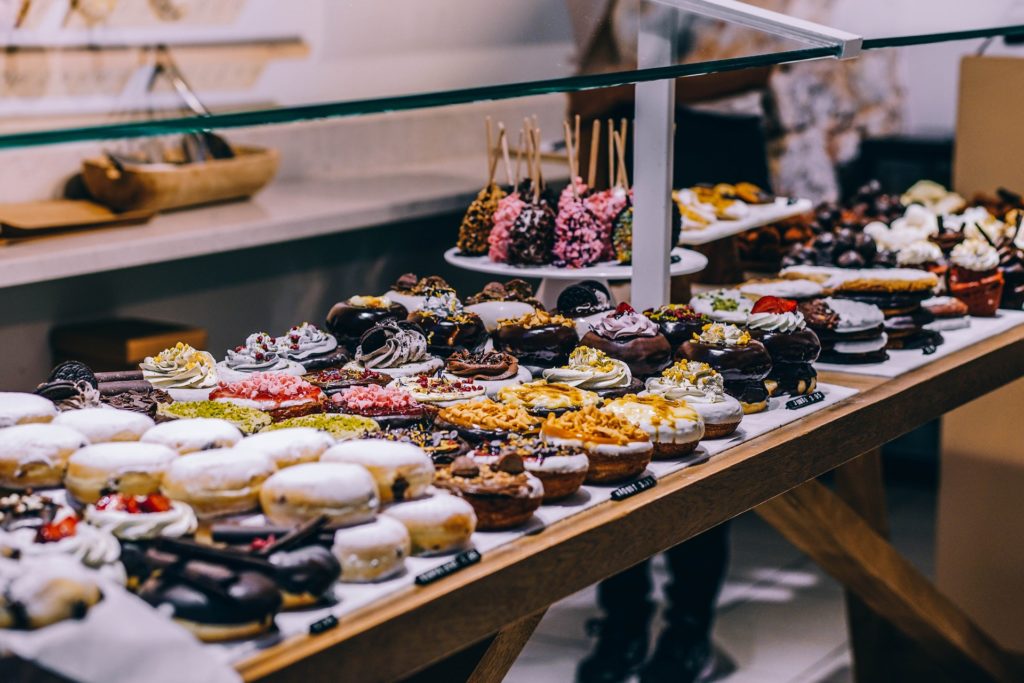 Every day we:
Have a new day to rejoice in,
Have new mercies,
are loaded with benefits,
have daily bread
take up a daily cross (in identification with His cross).
are renewed in the Spirit of our minds.
Every day we are counted as sheep for the slaughter as spoken of in Romans 8. But we are already dead, buried and resurrected in taking up our daily cross.
We carry about in our body the death of our Lord Jesus Christ, that the life of Christ might be manifested in our mortal bodies.
Death worketh in us that life might be worked in others.
Though our outward man perishes, our inward man is renewed dad by day.
Many have learned to live one day at a time. They take no thought for tomorrow; sufficient for today is the evil thereof. They forget what is past and press on toward what is before. They dispel both unneeded anxiety and merciless regret by living in their today, even in their moment.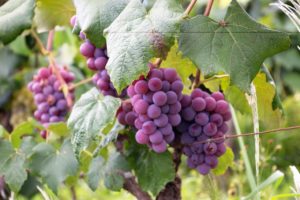 Isaiah 27:3 teaches, "I the Lord do keep it (A vineyard of red wine); I will water it every moment: lest any hurt it, I will keep it night and day." "He shall cause them that come of Jacob to take root: Israel shall blossom and bud, and fill the face of the world with fruit."
Seems God does it all.
Romans 9:16 teaches,  "So then it is not of him that willeth, nor of him that runneth, but of God that sheweth mercy."
And Ecclesiastes 9:11 instructs  "… the race is not to the swift, nor the battle to the strong, neither yet bread to the wise, nor yet riches to men of understanding, nor yet favor to men of skill; but time and chance happens to them all.
Matthew Henry observes: "It is not for us to know the times, no, not our own time, when or how we shall die.

God has, in wisdom, kept us in the dark, that we may be always ready."
Can I give you a piece of true wisdom? Get ready, one day you will "give up the ghost." Yes, you will die.
Can you talk about it? Can you bear the thought?
Friends, 2 Timothy 1:10 tells us "Christ… hath abolished death — hath brought life and immortality to light.."
And, "through death he might destroy him that had the power of death, that is, the devil; And deliver them who through fear of death were all their lifetime subject to bondage."
If Jesus abolished it and destroyed him who had the power of it, why do we fear it?
Paul exposes the truth about death in 1 Corinthians 15 "Death is swallowed up in victory."" "O death, where is thy sting? O grave, where is thy victory?
In closing, John Piper talks Biblical of it:
Jesus said to Martha, "I am the resurrection and the life. He who believes in me, though he die, yet shall he live, and everyone who lives and believes in me shall never die" (John 11:25–26). When Jesus died and rose again, he destroyed "the one who has the power of death, that is, the devil," so that those who were held in lifelong bondage by the fear of death might be utterly free (Hebrews 2:14–15). That statement that he made to Martha is paradoxical. It says, "Though you die, yet will you live." Then it says, "You won't die." Death is real — and yet, it's not ultimately real.

Followers of Jesus have had the sting of death removed.

Death has become a doorway to paradise.

We walk through it into the presence of Jesus. Therefore, "be steadfast, immovable, always abounding in the work of the Lord," for nothing you do in the hope of the resurrection will be in vain (1 Corinthians 15:58) www.desiringgod
Friends, as we prepare for dying daily, we don't have to be afraid. As we go moment by moment, He waters us. He will hold our hand and walk us through that final doorway. love ya.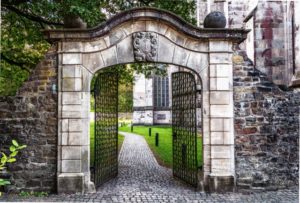 Share this Post