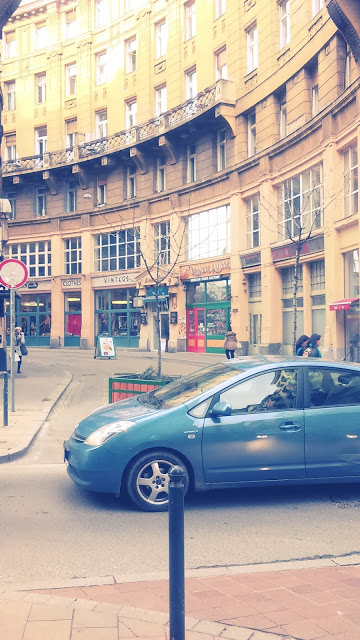 Isa 5:20 Woe unto them that call evil good, and good evil; that put darkness for light, and light for darkness; that put bitter for sweet, and sweet for bitter!
Isa 8:20 To the law and to the testimony: if they speak not according to this word, it is because there is no light in them.
These days are full of peril, but peril has run before. To what degree, of course, we know not yet what our day will bring. Evil men and seducers will wax worse and worse; Matthew 24. Men will be lovers of themselves more than lovers of God. It trickles throughout history and it scurries today.
It rushed in Europe in the 40's, in Asia later. It gushed 13th century and streamed during Christ's time. This threat personified itself in the early centuries A.D. It was even sport. It seems that man could always count on enough ruthless, conscienceless fiends to carry out terror when needed. Among these is always found the self-justifiers and those who do it "for the good of mankind."
Men are led to the slaughter at Auschwitz, to the Roman Coliseum, to Martyrdom and Inquisition; and in the turn of time Christ is led to a cross. The one man for all men, the just for the unjust, yes, man must die; he must surely die.
After all, man is corrupt, unsound, deceitful and desperately wicked. His head is sick, full of wounds bruises and putrefying sores. A sinner deserves not less, and killers kill sinners, the good ones over the bad; or is it the bad ones over the good? It is also bad with bad and good with good; and also any combination that can be imagined; "something is terribly wrong with that other dude and he deserves death!"
Where does it stop? We need another murder and more murders. "Maybe we can just all kill one another, and be done with it." Well, who will go last? Good question; let's try to work it out; maybe the last guys can agree to kill themselves after it is over. Do we know any trustworthy men who would assume this responsibility?
Friends, forgive the sarcasm. The death of Our Savior was of a peculiar difference. Though lumped in with "casual, everyday" murder, this death was not the same. This one was the death of dying, and accomplished, once and for all, what men have been trying hard to do for centuries. To destroy mankind; it's inherent sarcoma, it's stench of evil, it's traitorous and treacherous despicableness, has been and is still the goal of some.
In Hebrews 9:26, we find a telling thought, "For then must He often have suffered since the foundation of the world: but now once in the end of the world hath he appeared to put away sin by the sacrifice of Himself." Folks, it is the end of the world, the end of the hideous mankind has been accomplished. Yes, for two thousand years it has happened, done. Jesus became it, became us, took the deserts, shed His precious blood in human form; He was representing us all. He was embodying every human name ever named, men, women and child.
O glorious day, O brilliant liberation, O spectacular rescue, O precious Savior! The ugly man is over, the punk slapped, the chump displayed weird, and the world scoured clean, the evil planet cleansed. The Son of God has done it.
In closing, why then is it not realized? Because, "light has come into the world, yet men loved darkness, rather than light, because their deeds were evil?" "Father, forgive them for they know not what they do."Yes, it's true, there is still the love of killing left behind in anti-reality mongers.
Beloved, "Be not afraid of the king of Babylon, of whom ye are afraid; be not afraid of him, saith the LORD: for I am with you to save you, and to deliver you from his hand. Jeremiah 42:11
Jeremiah spoke comfort. And the prophet, "Although the fig tree shall not blossom, neither shall fruit be in the vines; the labour of the olive shall fail, and the fields shall yield no meat; the flock shall be cut off from the fold, and there shall be no herd in the stalls: Yet I will rejoice in the LORD, I will joy in the God of my salvation. The LORD God is my strength, and he will make my feet like hinds' feet, and he will make me to walk upon mine high places. Habakkuk 3:17-19
Lastly, His love act made "all dead." Thank you Dear Savior. Some of us in the realization have enjoyed the resurrection. We got the nimble feet of a climbing creature. Others still run the low-hate road. If they only knew of their futility; Jesus accomplished all that they wish to do, in one day, in a final judgment, in a sacrificial love display. He died for you and me. Be encouraged, believer, resurrection has come. Love ya
Share this Post