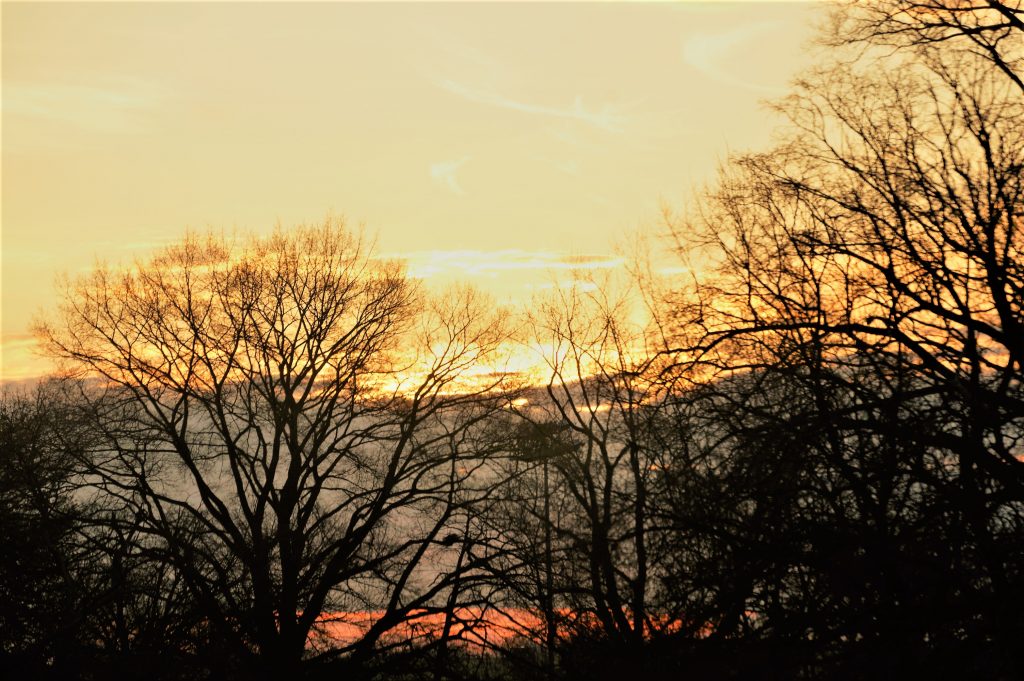 " For ye are dead, and your life is hid with Christ in God."
Our lives are hidden lives, we are with Christ, and we are with Him in the Father.
Who is to call into question the Chosen ones of God? God justifies. He declares them legally righteous.

Who is he who condemns? It is Christ who died and rose again, and He is at the right hand of God, making intercession for us.

Who can separate you from the love of God? Tribulation or imprisonment or persecution or famine or nakedness or peril or sword? Romans 8:33-34
All is actual in the place of "dead and hidden." All is legally ours, but what about in our experience?
The plan of God goes to work.
"According as it is written, For thy sake we are put to death all the day long; we have been reckoned as sheep for slaughter." Romans 8:36
Paul proclaimed a prepared heart, "I die daily." (I hold fast my legal righteousness, I look to Him interceding for me at the Right hand of the Father. I keep myself in the love of God.) I reckon myself dead to sin, dead to the law, crucified to this world — also alive unto God, married to Christ, having this world crucified to me. My identity is Christ and my old man has been crucified.
A dead man, I face the slaughter. Hidden, I fret not what the world can do unto me.  Indeed, the calamity works for me an eternal weight of glory.
Proverbs 10:29 says, "The way of the Lord is strength to the upright:"
2 Corinthians 4:8-9 teaches, "We are troubled on every side, yet not distressed; we are perplexed, but not in despair;"  "Persecuted, but not forsaken; cast down, but not destroyed;" Why?. For we which live are always delivered unto death for Jesus' sake, that the life also of Jesus might be made manifest in our mortal flesh. " "So then death worketh in us, but life in you."  2 Corinthians 4:10-12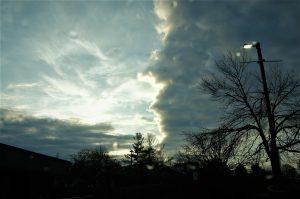 A song:
Jesus draw me ever nearer,

As I labor through the storm.

You have called me to this passage,

And I'll follow, though I'm worn.

May this journey bring a blessing,

May I rise on wings of faith;

And at the end of my heart's testing,

With Your likeness let me wake.

Jesus guide me through the tempest;

Keep my spirit staid and sure.

When the midnight meets the morning,

Let me love You even more.

Let the treasures of the trial

Form within me as I go

And at the end of this long passage,

Let me leave them at Your throne.

May this journey bring a blessing,

May I rise on wings of faith;

And at the end of my heart's testing,

With Your likeness let me wake.
"To trust where we cannot trace is to give our God the full sovereignty that He longs for." "'Let Him do what seems good…"1 Samuel 3:18 is not resignation but triumphant faith, if we trust." Mrs. Chas Cowman from "Springs in the Valley."
What has Christianity to offer us where no other Creed or belief has?
— A suffering God, and more, an unjustly suffering God. Though our suffering can be unjustly dealt, our God meets us on our bed of languishing, and strengthens us. Our suffering has meaning in that it makes us God-like — experiencing distress, and ministering to others in their distress.
 "But who may abide the day of his coming? and who shall stand when he appeareth? for he is like a refiner's fire, and like fullers' soap:
And he shall sit as a refiner and purifier of silver: and he shall purify the sons of Levi, and purge them as gold and silver, that they may offer unto the LORD an offering in righteousness. Malachi 3:2-3
Lastly, if we suffer with Him, we will reign with Him. He will pay us back! Love ya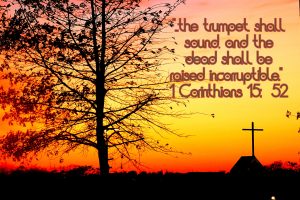 Share this Post