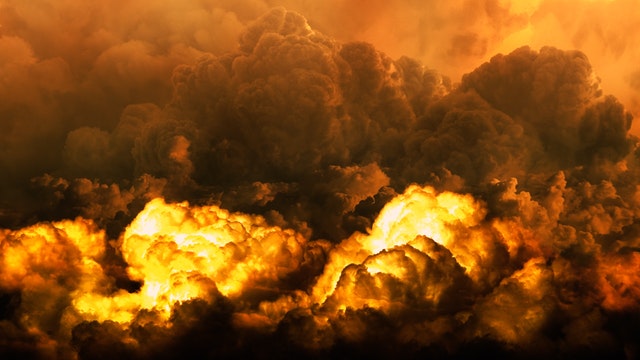 "In the year that King Uzziah died, I saw the Lord sitting on a throne, high and lifted up, and the train of His robe filled the temple. Above it stood seraphim; each one had six wings: with two he covered his face, with two he covered his feet, and with two he flew. And one cried to another and said: "Holy, holy, holy is the LORD of hosts; The whole earth is full of His glory!" And the posts of the door were shaken by the voice of him who cried out, and the house was filled with smoke."
"So I said: "Woe is me, for I am undone!"Because I am a man of unclean lips, And I dwell in the midst of a people of unclean lips; For my eyes have seen the King, The LORD of hosts." Isaiah 6:1-5
"Then one of the seraphim flew to me, having in his hand a live coal which he had taken with the tongs from the altar. And he touched my mouth with it, and said: "Behold, this has touched your lips;
Your iniquity is taken away, And your sin purged!" Isaiah 6:6-7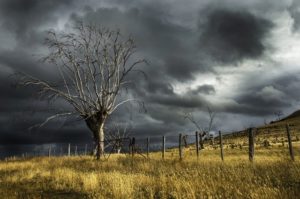 In the most austere place something wonderful happens; sin is purged from mankind. In Job:
"Then the LORD answered Job out of the whirlwind, and said:  Who is this who darkens counsel By words without knowledge?  Now prepare yourself like a man; I will question you, and you shall answer Me. Job 38:1-3
Therefore I abhor myself, And repent in dust and ashes." Job 42:7 
Job 42:10 And the Lord restored Job's losses when he prayed for his friends. Indeed the Lord gave Job twice as much as he had before.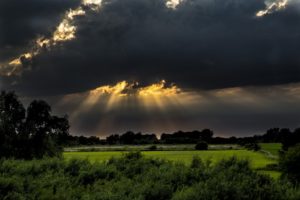 Revelation 1:13 "…and in the midst of the seven lampstands One like the Son of Man, clothed with a garment down to the feet and girded about the chest with a golden band. His head and hair were white like wool, as white as snow, and His eyes like a flame of fire; His feet were like fine brass, as if refined in a furnace, and His voice as the sound of many waters;  He had in His right hand seven stars, out of His mouth went a sharp two-edged sword, and His countenance was like the sun shining in its strength."
And when I saw Him, I fell at His feet as dead.
But He laid His right hand on me, saying to me, "Do not be afraid; I am the First and the Last.
There is something about men's hair standing up on the back of their head and mercy appearing.
Abraham went up on the mountain to kill his son in obedience to Yahweh. In the nick of time the angel shouts, Stop! God shows Abraham a ram in a thicket; a substitute. God provided His own sacrifice.
Finally. what can we learn?
We must face our fears because these hinder us from reaching the awesome place of God's mercy.
We must see, "there is forgiveness with Him, that He may be trusted." Psalm 130:3
We must allow God's grace to abound much more where sin does abound.
We must learn to eat the honey and the honeycomb; so shall the knowledge of wisdom be unto thy soul, when you have found it, there shall be a reward, and your expectation will not be cut off." This means we trust still when times look bleak.
Lastly, "seeing we have a Kingdom that cannot be moved, let us hold "grace," that we may serve God effectually, with reverence and godly fear." Never let go, even in the harshest of circumstance. He is about to show us His Father heart of love.  love ya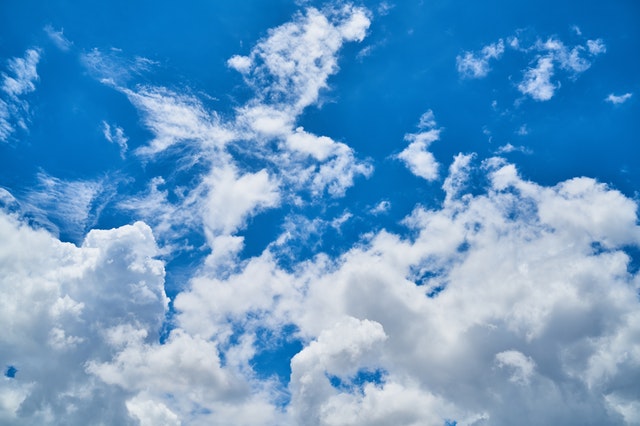 Share this Post