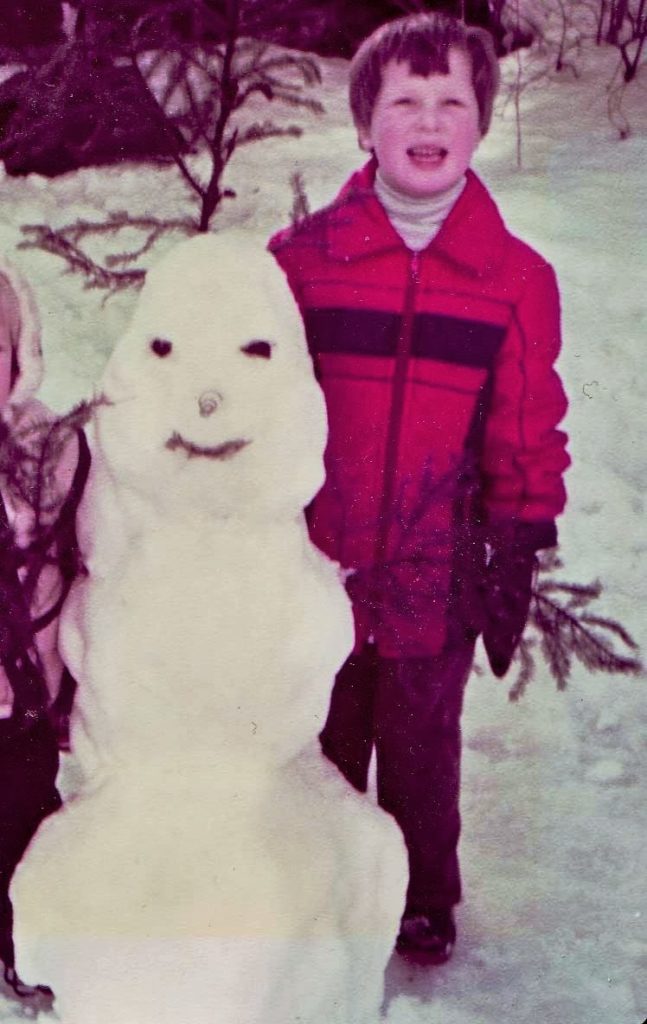 A person can fear, but another kind of person fears fear. A person can be anxious, but another kind of person is anxious about being anxious. A third kind of person is compulsive, but you guessed it, they fear what they themselves may do in a compulsive moment.

All of the above have a deeper issue than the mere fearful, anxious, even compulsive individual. They have a complex, and that complex sticks them in quicksand. No measure of therapy seems to bring any relief. The alcoholic complicates his or her situation with the fear of being caught, and then a phobia of never being able to stop. The religious person may disdain the repercussions of missing church service and adds guilt upon their guilt; the devoted employee sweats about his new duties, and fears to fail. Many steps are never taken, nor adventures embarked on because of complex fear of failure.
Drug addicts may start their habits because of stress, worry, and peer pressure. They become slaves to these forces which complicate their lives. Another of these manipulators begins with guilt feelings, another, cultural beliefs; yet others, political convictions, religious stances, social attitudes.

Did you notice anything missing in these folks lives? Well I don't see anything merry, happy, or joyous. Why? Because these three qualities have all been stolen away in the quagmire of their fallen lives, answers "why?" Honestly, there is no "Merry Christmas" for these beloved friends and family and I have only given a few examples. So, any hope to restore our miserable lives?

On a fridged winter night in Bethlehem came a Savior! The baby, a tiny child, is birthed in utter obscurity, of poverty, and homeless. Unrecognizable was this child, with the exception that others seem to be astounded by Him. What was it? A miraculous star, an angelic visitation, bright lights of a nether world, and words accompanying. Something supernatural was in the wind but hardly discerned of humans without extra natural influences.

Then, a king lapsed into paranoia because of this child, yes, extremely. A demonic hatred appeared, also of another world. Rulers of countries brought extravagant gifts, but were used in an attempt to expose the child's locale. Lies emanated, as evil rallied to protect their strongholds in mankind's hearts.

Shepherds seemed to be the most discerning —a lamb, indeed the Lamb of God! He was to save his people from their sins, He was God incarnate, nothing less. The holy child, on holy night, with the name that means "Anointed One," came out of the womb of a woman.

Lets pause; "When a strong man, armed, guards his palace, his goods are in peace. But when a stronger then he shall come upon him, he takes from him all that armor that he trusted in, and divides the spoils." Luke 11. "For this purpose was the son of God manifested, that He might destroy the works of the devil." 1 John 3:8. Are you getting the picture, the gravity, the extreme value, the magnificence of Christmas?

Every soul has within, at it's greatest depth, a complex —a terrible terrible stepping over itself, tripping in its own thoughts, emotions, and will. It is more than an activity, it is an identity. It's chokehold reinforces itself over and over again, and at the point of escape, it finds and reveals another chain. Sin has caused it, our humanity reeks with it, tragic and painful, we cannot find release.

We faint and press on, make the best of it, try harder tomorrow. But what of merriment, what of pure joy, excitement? I remember this as a child, and Christmas was so much fun. Do you recall? Well, Jesus came to give us Christmas again like it was back then, an innocent one, uncomplex, a simple believing and receiving. Love and safety and security were all so real things then.

How can it happen now? Well, to quote a spiritual father, "We have a birthright, and it is revealed in the promises of God. All of His promises are yea (2 Corinthians 1:20). Not one of them has fallen
to the ground (1 Kings 8:56). Marry those promises; kiss those promises; court those promises. Go out with those promises, and go to bed with those promises! They are ours!" Loved ones, Christmas brought the promises! He came to win it back and promise, not just talk about, but guarantee the end of all complexes, whether big or small.

Finally, many have fallen into an affair with their illicit lovers. It is time for a divorce. Yes, our fear, worry, anxiety and uncertainty are not marriages yet, as our guilt feelings are not either. These lovers, however, linger and even harrass, and sometimes stalk us. Lets tell them to hit the road, Jack, and never come back no more, no more, no more, no more. Merry Christmas!
Share this Post