"Seeing then that we have a great high priest, that is passed into the heavens, Jesus the Son of God", Hebrews 4:14
I'm listening to a song entitled "Almost Home." Yes us believers are almost home. However, Jesus is passed into the heavens, already. Oh, our Savior and destiny-carrier is seated in Heaven at the Father's right hand.
We, in Him, are there with Him. Nevertheless, we must put on our helmet, "the hope of salvation" — because we still must endure hardship as good soldiers of Christ down here.
"Let us hold fast our profession."
The verse completes itself with,
"For we have not an high priest which cannot be touched with the feeling of our infirmities;"
Isaiah 63:9 reiterates,  "In all their affliction he was afflicted, and the angel of his presence saved them: in his love and in his pity he redeemed them; and he bare them, and carried them all the days of old."
"…but was in all points tempted like as we are, yet without sin."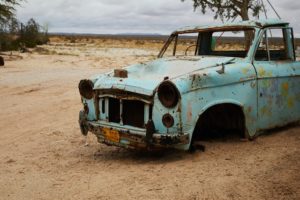 Jesus feels , with sympathy , the infirmities of our weak selves.
" But though he cause grief, yet will he have compassion according to the multitude of his mercies.  For he doth not afflict willingly nor grieve the children of men. To crush under his feet all the prisoners of the earth,  To turn aside the right of a man before the face of the most High, To subvert a man in his cause, the Lord approves not." Lamentations
"Let us therefore come boldly unto the throne of grace, that we may obtain mercy, and find grace to help in time of need. " Hebrews 4:16
Friends, the sovereignty of God creates problems for our finite minds. On the one hand God claims responsibility for every event, understood or misunderstood. See if we can figure this out: God afflicts, then He is afflicted in our affliction, then He comforts us in our affliction.
A helping truth from Lamentations reveals, "He does not afflict willingly," or, from His heart.
Then, why does He afflict?
The Psalmist has an answer:
Psalm 119:67  "Before I was afflicted I went astray: but now have I kept thy word." "It is good for me that I have been afflicted; that I might learn thy statutes."  "I know, O Lord, that thy judgments are right, and that thou in faithfulness hast afflicted me."  Psalm 119:71,75
So, God afflicts us to counter a little known flaw in our hearts — we have a tendency toward straying from His Word, Statutes, Judgments.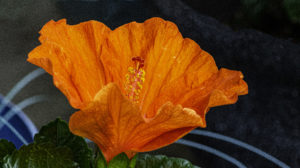 Beloved, what God has spoken in His Word must be esteemed more than my necessary food, as did Job in 23:12 –even if it doesn't make sense right now.
Major Ian Thomas speaks in his book "The Saving Life of Christ,"  "There are countless Christians fighting a battle that is already lost, trying in their own strength to overcome the subtleties of sin." "When Moses let down his hands in Exodus 17:9-10, Joshua was fighting a battle already lost. When Moses held his hand high, Joshua prevailed and enjoyed the victory already won!

"Victory over Amalek  (our flesh), is God given, it cannot be won, it can only be received and that by the appropriation of faith."
In closing, as we approach the throne of grace, don't waver, get ready for victory — one won for us at Calvary  by our blessed Savior, Jesus Christ. He saved us from the Father's wrath by taking it in our place. Love ya
Share this Post