The way of the saint:
Forsakes the broad plain for the skinny path. Our way does not circumvent obstacles, but warps us to destinations.
Philip was translated (beamed?), to Azotus, so Elijah upward, and so Enoch the same. — So we also, (snatched away) at that trumpet sound.
Jesus walked to the dock and took a row boat to the disciples' fishing craft. Not! He rather skipped on the waves!
Joshua asked his priests to step in river Jordan; a whole nation followed step as the waters stood as "Jello." — Dry ground paved the way.
Case after case the magical passageways translate the saint. Through death we go — In fire not burnt, in waters not swallowed.
Whether Red Sea or Lions den, the sting of death we scorn – then skate across.
Our part and God's part.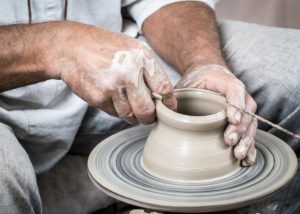 Elijah begged for the storm, wind and earthquake to speak. A voice came instead, still and narrow. His ways are not our ways.
Peter steps on a wave; God stands him up to walk. A woman stretches to touch a garment hem, Jesus dries up her sore.
A hanging thief asks for remembrance — next stop, Paradise! A barren mother weeps for a child and Samuel is born, bearing the presence of God Himself.
Escapes
"Four months after the Wall was first erected, a young railroad engineer in East Berlin spotted a gap in the barrier. Harry Deterling discovered a disused train track that still ran from an E. German suburb into West Berlin. Deterling promptly signed up to drive the train on the nearest route and plotted 'the last train to freedom'"
" On Dec 5, 1961, Deterling brought his family and friends on board, drained the air from the train's emergency brakes, and steamed at full throttle towards west Berlin, sending startled border guards flying. "
"Once on the other side, one of the passengers rang West Berlin's police to inform them: 'We've just escaped with a train.'"
"East Germany blocked the railway line the next day"
Tank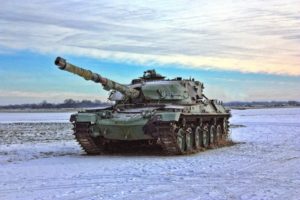 On April 16, 1963, Wolfgang Engels stole an E. German tank and smashed it into the concrete barrier, crying 'I'm getting out of here to the West, anyone want to come along?'" He didn't quite make it that way but climbed over, got shot twice, was helped by some West German drunks and finally made it.
Others swam, some by air balloon, some tunneled under.
Charlotte Alfred chronicles "10 Great Escapes across the Berlin Wall." Huffington Post
A way of escape
There hath no temptation taken you but such as is common to man: but God is faithful, who will not suffer you to be tempted above that ye are able; but will with the temptation also make a way to escape, that ye may be able to bear it. 1Corinthians 10:13
Folks, escape is at our fingertips, and our kind of evasion is an avoiding while still in the middle of it – a safe haven in the midst. Jesus made the way in conquering "death" by a true dying. We get the benefit of the death that died.
A veiled temple door was torn asunder, an opening discovered! A forbidden Mercy Seat erupts.
 "A thousand shall fall at my side and ten thousand at my right hand, but it will not come nigh me." Psalm 91:7
The latch is clicked at the hovel door,
And the sick man sees the sun once more,
And out o'er the barren fields he sees
Springing blossoms and waving trees,
Feeling, as only the dying may,
That God's own servant has come that way,
Smoothing the path as it still winds on
Through the golden gate where the loved have gone.
Excerpt from "Our Kind of A Man" by James Whitcomb Riley
Let us crash through, disregard waving opposers, dodge bullets and go free. Resurrection is waiting.
love ya ts