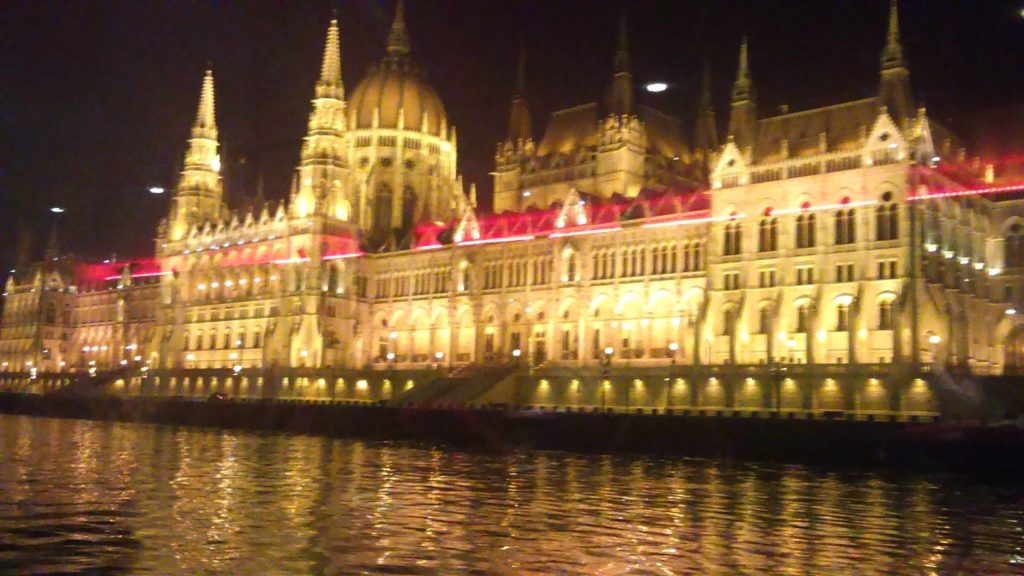 Parliament on the River
On Easter comes Resurrection, although, the day may bring to a close an unimaginable period of pain in hardship, dying, burial. These are the extremes, the unexpected, the unexplained which lead up; the stuff which perplexes, shames, incapacitates. These take the limelight away from all former challenges of any sort; they ravage the mind, annihilate the soul, blow out of the proverbial water, and throw for a total loop. Have we seen them? They are not every day occurrences but may have found us. Our prayer is for God's delicate help when it happens.
Speaking hypothetically, prior to undergoing deep present distresses, life for most had a certain capacity, a confident bent, a sure system, a reliable set of rules, and a precise level of weightiness. This private, methodical, safety-network involved and normalized our coping with stress, our adapting to situations, our equilibrium protecting, our buoyancy in staying above, and our general "rubber meets the road."
It's a gift of our human-hood, an endowment of our Creator's foresight. It sounds the banks like a river boat, radars the air like a plane. It inclines, intuits, hunches, senses and defends; all of which compose an echelon of insight into what's commonplace for now and what's coming "just around the corner." It exists our sense of well-being, even though; —for some it sadly reaches the mere level of "street smarts."
So, with these personal tools, men and women navigate through life's bumps and bruises, doglegs and turns, sand traps and hazards. We adapt, we turn, we shift and we squirm; we go out of bounds but recover. Our gravitational pull again and again returns us and settles us into cozy well-being, comfort, balance, "rhythm" and hope for the future. Thus, from agitation to sensibility, discomfort to peace, shame to poise, fear to strength, we go; and it all requires a temper of cruciality, a level of attention, a degree of focus, a certain quantity of regard.
As faithful followers of Christ, we may be enthusiastic learners, but presently staggered, as death even now amputates the whole above scheme. We have obediently applied the Word and let it have it's way in us. We have reckoned ourselves dead and alive unto God with newness of life. We are gaining measures of repose. We have a level of surrender to God's will. However, dying changes every jot and tittle of efficacy —it had been a progressive undergoing, but now suddenly. "Former instincts just ain't working, prior guides can't be found, and previous senses won't be mustered!" Oh, No! "Levels of seriousness must be increased!" It is thought in panic. "I must give more diligence!" Notwithstanding, those skills are gone, caput, zeroed, yanked, shanked and banked. They disappeared! The whole darn set of em moved to Alaska. Is it a dirty trick? No, no, no; it is the plan of our loving, benevolent, all-knowing God. We are in the incubator of caring watch.
See folks, unless this kind of thing occurs in our secret world, resurrection remains an abstract concept. It doesn't come inside yet! It's nice and true and we own it, but it doesn't bear fully on our inner being. The house stands but the people ain't home. The true meaning of the Cross and resurrection must be allowed to impact our experience or they remain askew.
This helps us grasp the weird state of some poor friends; they refuse to let the cross have its perfect work, and patience; to become perfect and entire, wanting nothing. They experience the devastation, but try to cope with the loss without God's ever present resurrection life skills which are waiting to elevate, elevate, elevate.
Loved ones, your "street smart" navigational charting might be sufficient for you, but not for God. Maybe your regulated routine comprised "good moral decisions," maybe "instinctual flying by the pant-seat," maybe "psychological quackery with self-help maintenance," maybe "eating is everything," or maybe "religion" or "here a little there a little" —maybe a little nip in a pinch, or a fling for "sanity" sake. You hold to your ways, but Our Father continually offers a "come up here" for each of us. "Come away my love," "come out from among them and touch not the unclean thing, and I will be a Father unto you" This is resurrection.
So, let's review. "Capacity" is the ability to receive, hold or absorb something. Hence, the dismay of your inferior system-failure weakens natural receiving. It hinders your holding-on-to, and your absorbing ability. Nevertheless, released from its hold, your receptivity for God's Spirit actually increases, giving ability to absorb and keep His Word and Person. Your failed self-confidence, gives competence for God. Friends, your relied-upon rules didn't touch the problem —neither your intuition nor sixth-sense. You discovered that no level of seriousness was enough to handle this unique time, place, or event. Take heart fellows, all these losses are escorting us to resurrection aptitude, ability, faculty, power, capability, inclination, and proclivity, which are now vitalized in God's eternal quality of life.
Yes, the personal infrastructure which normalized our coping gives way to the loving presence and government of God and His Word. Our adapting settles in God's grace, our equilibrium in God's peace, our buoyancy in His love, and our "rubber meets the road," in His faith. In every situation we become grace oriented. Not a license to sin or Word violation, grace-filtering is our 24 hour a day shelter, and no matter what happens we adjust to it. If it appears that we will die, grace direction causes us to be relaxed, contented. If threatened, we are poised.
Folks, oppression comes often when blessings have been present; depression happens only when we accept the oppression. With our new grace point of reference we can make a series of godly decisions, let go, and relax. God is holding us and our soul in life. See, Spirit sensing remains ever present. The word of grace will metabolize, and our doctrine will become wisdom. We are now willing to be last, to relax, and even to joke around.
Finally, some get to suffer In 2 Timothy 3:12; and then these get to reign for eternity. They have traded in their "good moral decisions," or "instinctual flying by the pant-seat," or their "psychological quackery with self-help maintenance," or "eating is everything," or religion, or "here a little there a little." These forgot the little nip that works in a pinch, or the fling for "sanity" sake. Now they confess and cleave to Christ in all situations and communicate His nature, and manifest His life. They confess His doctrines, and do all in faith obedience and find grace relaxation in trials. They are the objects of His love, the apples of His eye. They are "all glorious within" and the King greatly desires their beauty.
"I will lift up mine eyes unto the hills, from whence cometh my help. My help cometh from the LORD, which made heaven and earth. He will not suffer thy foot to be moved: he that keepeth thee will not slumber. Behold, he that keepeth Israel shall neither slumber nor sleep. The LORD is thy keeper: the LORD is thy shade upon thy right hand. The sun shall not smite thee by day, nor the moon by night. The LORD shall preserve thee from all evil: he shall preserve thy soul. The LORD shall preserve thy going out and thy coming in from this time forth, and even for evermore." Love ya
Share this Post