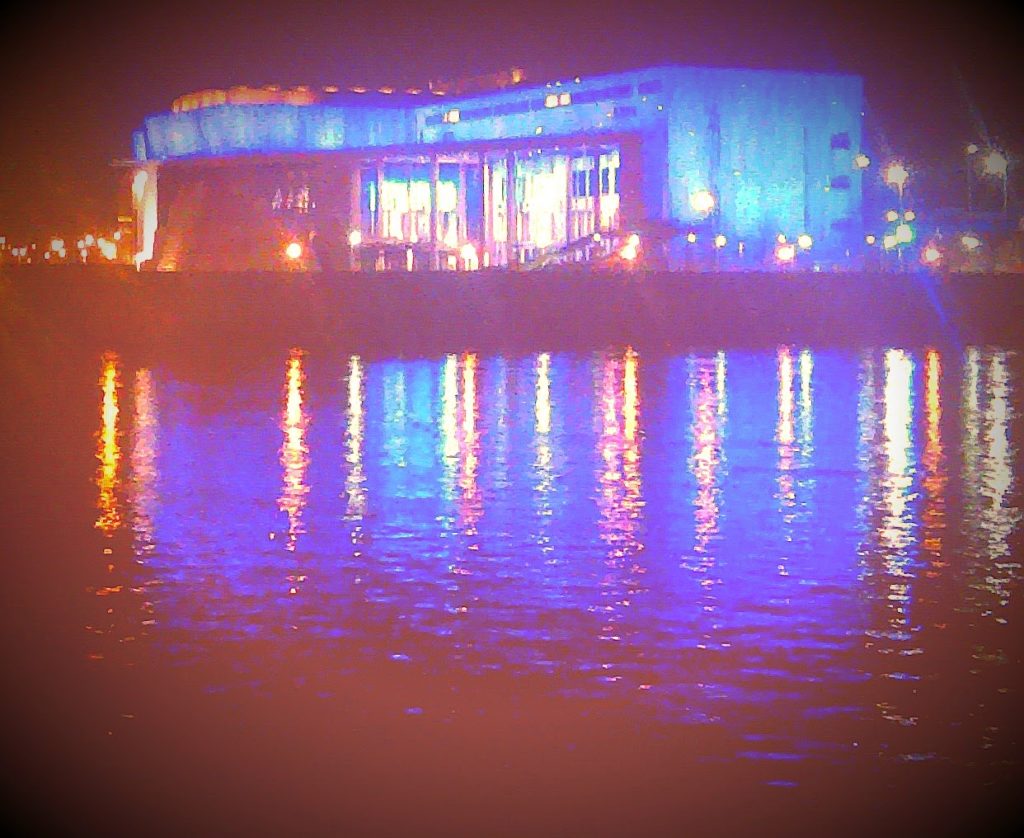 Peter was acquainted with
suffering in a few categories; one sort was "reproach." He speaks of the
particulars in his first epistle, chapter 4. In verse 14 we read, "If ye be
reproached (defamed) for the name of Christ, happy (extremely blessed) are ye;
for the spirit of glory and of God resteth (continues to repose), upon you.
Alford says, "There being nothing so much as breaks noble minds." He is
referring to reprimand of character.
Peter was a character and a strong-willed one. He was boisterous and proud. As
pride precedes a fall, Peter demonstrated this principle by his walk-on-water
spill, his rebuke by Jesus in Matthew 16, and eventually by his three-time
denial. Unbeknownst to Peter, beforehand was God's mighty hand of
resistance. Why? Because private reputation retention is not popular with;
well, it's hated by The Father in heaven, is why.
Nevertheless, years later Peter writes epistles as a humbled man.
He has seen the bright side of humiliation, even proclaiming the happiness
resulting from its experiences. What happened?
Well, a "1Peter 4:1" discovery happened — for he, suffering beforehand in the
flesh, hath ceased from sin, (at a point in time, with present continuing
results), (my paraphrase). Meaning? Enforced humility brought Peter out of
self-strength, self-exaltation, self-absorption and self …fill-in-the-blank.
Yes, sin resides in that self-whatever and now we observe deliverance from it.
So, what else? Let's go back to the epistle. 1Peter 4:2 says, "That he no longer
should live the rest of his time in the flesh to the lusts of men, but to the
will of God." Hallelujah! Friends, we no longer have to go to the places where
people of "reputation" go. Instead we can go anywhere, even to where
lost-reputationed folks hang out. These places are where we live in God's will.
In contrast, friendship with the world is enmity with God.
Pre-humbling world-view stuff tends to highlight rank, position, standing,
grade, condition, class, prominence, significance and the like. Kinda reminds
us of police, army, schools and attainment-based businesses and careers.
Nothing is wrong with these types of organizations, but, try running your marriage
with their systems. What a joke. It certainly won't fly because God-ordained
commissions rise above mere secularity. They rise into sacredness. God treats
people as respected, honored, venerated, cherished, dear, and loved.
Remember, "for the spirit of glory and of God resteth (continues to repose),
upon you." Glory elevates a humbled soul above meager evaluations,
expectations, worth, and values. God's kingdom functions on a lofty order.
Systems of achievement, attainment, promotion, analysis and evaluation are
deficiencies here.
No, God's operations found
themselves on an already bought and paid for permanent acceptance status
regardless of past achievement or failure. God's work can't be accomplished if
nagging rank-advancement or class-distinction resides in mind or motive.
Position-attainment and eminence-seeking fail also. Do you seek acceptance?
Seek it not.
So, how to do? Peter tells us: 1Pe 4:1 "Forasmuch then as Christ, (prior)
suffered for us in the flesh, arm yourselves (with military snap), likewise,
with the same mind (intellectual position). Same mind? "Let this mind be in
you, which was also in Christ Jesus" in Philippians 2:5-7. Of what does this
mind consist? "But, made Himself of no reputation, and took upon Him the form
of a servant, and was made in the likeness of men: And being found in fashion
as a man, he humbled Himself, and became obedient unto death, even the death of
the cross."
This was the mind: an emptying, a servant becoming, an identifying with sinful
men. He humbled Himself, became obedient unto death, even the cross. What does
it mean for us? It means in 1Peter 4:19, "Wherefore let them that suffer according
to the will of God commit the keeping of their souls to Him in well doing, as
unto a faithful Creator." Folks, forget
all your self-keeping strategies, and let His power affect it in you.
Lastly, "what shall we render to the Lord for all of His benefits?" The reply
comes, "I will take the cup of the Lord." Awesomely, the cup of suffering is
accompanied with the cup of glory. If we suffer with Him, we reign with Him.
The benefits far outweigh the reducing. Glory outruns the shame, and grace
abounds much more than sin. Peace passes understanding, love passes knowledge,
and the law of the Spirit of life in Christ Jesus frees me from the law of sin
and death. Mercy rejoices against judgment. Good riddens! Much love