In order to know we are safe, our knowledge must be of a deeper kind:
"The general word in the New Testament for knowledge is (gnosis) (knowledge stored on the left side of the brain, the perception and awareness area)
To be vital, knowledge must go beyond (gnosis), and become (epignosis), which is experiential knowledge applied to the human soul —  it gives a preciseness and experiential understanding of truth.
The exchange is accomplished as knowledge transfers through the new heart ( in the human spirit) of a saved believer. Ezekiel 36:26
 When God's knowledge (His Word), is.transferred by the Holy Spirit to the human spirit, then it makes the written Word a Living Word — renews us continually and protects us invisibly.
Let's further describe epignosis;
Epignosis enables a believer to live according to spiritual ethics.
The believer has more than definitions.
He has power in truth.
There is purity in his thinking process,
He can act upon what he knows.
His convictions have become conversions (permanent changes)," Dr. Carl H. Stevens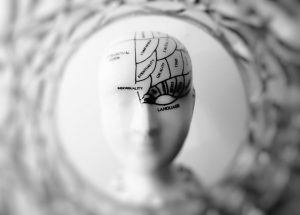 Let's explain the battle which unfolds to hinder the process toward epignosis.
In 2 Timothy 3:6 we have, "…silly women who are overwhelmed with the weight of their sins, who are easily led about by all sorts of evil impulses, who are always trying to learn but never able to come to a full knowledge (epignosis), of the truth."
Various Commentaries classify these "silly" as such:
"these were skeptics."
Their learning was — mere curiosity.
Hypnotized women.
Without intellectual power to cut through the fog of words.
They have wrong motives, selfish inclinations and passive helplessness.
When we add up these definitions of the silly person, the caricature forms:
"A person who maintains a doubting attitude, as toward values, plans, statements, or the character of others."https://www.dictionary.com   They are inquisitive.."https://www.dictionary.com/   But — "they are hypnotically suggestible — Their Intellectual power is undeveloped, and the desire to act and move toward a goal, is impaired. psychologytoday
Some are passive-aggressive — "refusing to discuss concerns openly and directly, avoiding responsibility, and being deliberately inefficient. The passively aggressive person often leaves a job undone or "almost" complete. They frequently run late and are masters at subtly sabotaging others when they disagree with a course of action. "psychologytoday
Are we recognizing any of these hindering traits? Well, good news waxes real for the believer:

"And such were some of you: but ye are washed, but ye are sanctified, but ye are justified in the name of the Lord Jesus, and by the Spirit of our God" 1 Corinthians 6:11
These three from this verse:
Washed — we get admission to the benefits of Christ's salvation.
Sanctified — we are set apart from the world,
We are Justified — from condemnation through the righteousness of God in Christ by faith.
But, how are these made real — how do they come alive in us?
These realities all are turned into epignosis by:
 "The Holy Spirit Himself "searches all things, yea, the deep things of God."
How shall a man know what is in him, except by his human spirit?
Even so, no one knows God except by the Holy Spirit.
We have not received the spirit of this world, but the Spirit of God, that we may know the things freely given to us by Christ. The words of 1 Corinthians 2:10-12
In Summary: It takes God to know God.
We must abide in Him and His Word must abide in us. John 15:7 — This gives us God-consciousness.
James 1:21 brings it home:
Put off the clothing of a filthy consciousness. — see above "washed, sanctified, justified."
Receive the Word in meekness – in childlike faith, our heart-soil receives it as a seed.
the Word is "the rooted Word."planted in God's garden within us.
It dynamites away superficiality, doubt, suggestibility, undeveloped intellect, and lack of motivation.
It.enables epignosis! -to know, as also we are known.
Beloved, We are safe!
(your feedback is valuable) thanks love ya