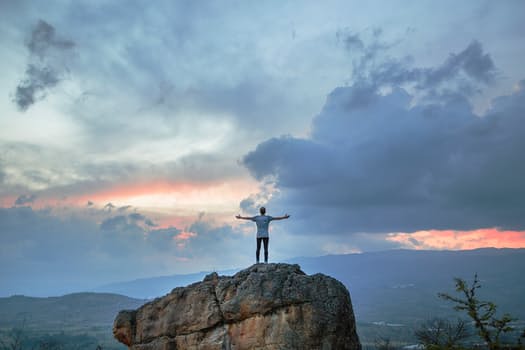 "Who art thou that judgest another man's servant? — to his own master he standeth or falleth. Yea, he shall be holden up: for God is able to make him stand." Romans 14:4
A man stands or falls before God; with the risk of acceptance or rejection he stands in front of God, his Maker.
What does God want from him?
To be a winner of souls with wisdom required. To be a fisher of men. This is it?
To have a secure philosophy? Not enough.
To be a good looker? It can help, but falls short.
No, to be a draw to others requires one thing — standing before God.
Before God , a man is held up. He stands erect. This enables him to win other men.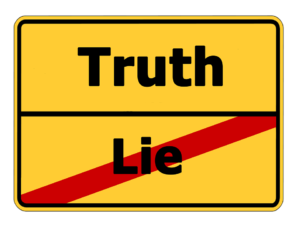 So, here he stands, and standing with God's watchful eye he is guided. Guided where?  — "Into all truth."
Truth is the appeal, the charm, the interest, the draw. Truth connects two men together, a stander and a faller, in commonality.
"No man is ever the same after listening to the truth; he may say he pays no attention to it, he may appear to forget all about it, but at any moment the truth may spring up into his consciousness and destroy all his peace of mind."  Chambers
The Mechanics
"… and having done all, to stand. Stand, therefore, having your loins girt about with truth,"  Ephesians 6:13-14
How have we  done all?  What is all?
"All" consists of a reckoning by faith on truth:
1) Ephesians 1:3 " …a blessing with "all spiritual blessings in heavenly places in Christ:" Apply it.
2) Eph 1:4  "…he hath chosen us in him before the foundation of the world."  Apply it.
3) " …  holy and without blame before him in love:" Apply it
4)  Eph 1:5  " …predestinated us unto the adoption of children by Jesus Christ to himself." Apply it.
5)  Eph 1 " …wherein he hath made us accepted in the beloved. Apply it
6)  Eph 1:7  "… we have redemption through his blood." Apply it
7) " …the forgiveness of sins." Apply it.

Manasseh
"in his distress he sought the favor of the Lord his God and humbled himself greatly before the God of his Fathers, and when he prayed to Him, The Lord was moved by his entreaty and listened to his plea."
"So He brought him back to Jerusalem and to his kingdom."
"Manasseh also shed so much innocent blood that he filled Jerusalem from end to end." 2 Kings 21:16
This was a wicked king  Manasseh. "He was a mass murderer. Yet the Lord had mercy on him." Michael L Brown
Ahab
Two verses tell the story.
"And Ahab made a grove; and Ahab did more to provoke the LORD God of Israel to anger than all the kings of Israel that were before him." 1Kings_16:33
1Ki 21:29  Seest thou how Ahab humbleth himself before me? because he humbleth himself before me, I will not bring the evil in his days."
Friends, humility enabled two murderers to stand.
Humility happens when I am not conscious of my sin any more and I am standing before God.
Isaiah found himself before the Lord and felt "undone." But coals taken off the altar purged his lips.  He stood. Coming to God may be hard but O, the reward!
Friends, lean into your forgiveness. Come boldly. You will find grace to help in time of need.
Irreparable
"The sense of the irreparable is one of the greatest agonies in human life." Peter entered "irreparable" with the third denial. Adam and Eve heard the clang of garden gates behind them.
Perhaps a death, perhaps an abortion? Have you done it too many times? Willfully? Can a Hitler be saved or a Gestapo? Betrayal has deep imprints, maybe you were the perpetrator. Did another betray you? Have you killed in war, or feel responsible for another's dying?
"The revelation of forgiveness in the Bible is not that God puts snow over a rubbish heap, but that he turns the man into the standard of Himself, the Forgiver. " Chambers
Full circle, God, in all compassion and mercy shows me Himself in my irreparable plight. I am exonerated. Now I want to be that one to others in their deluge. Love ya