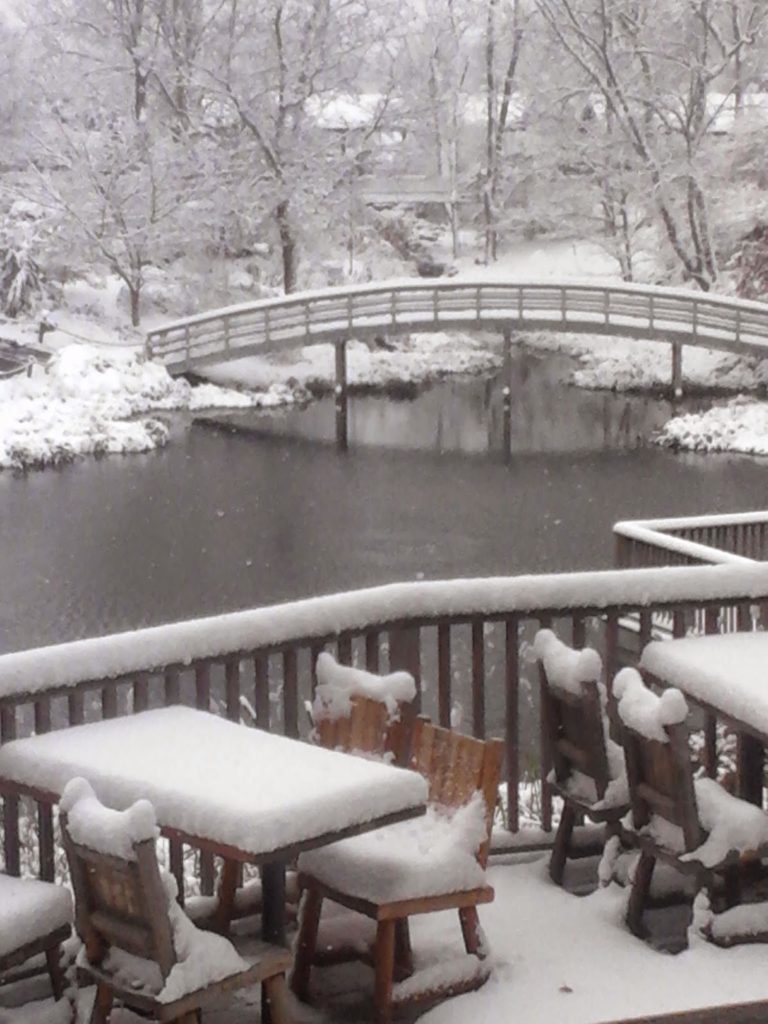 Some folks are sane, others insane. Lined up on one side of the field are health, healthy mind and heart, single-eyed, balanced, and whole. On the other team; divided, double-minded, sick, unbalanced and ignorant are the terms. "Holiness" for man speaks of set-apart-to-God; the other guys can be referred to as "profane." This second term meant originally, "outside the temple." The Hebrew brings out these definitions also: "exposed, common, wounded, break a word, dissolve."
Ephesians 2:14-15 teaches: "For He is our peace, who hath made both one, and hath broken down the middle wall of partition between us; Having abolished in his flesh the enmity, even the law of commandments contained in ordinances; for to make in himself of twain one new man, so making peace." "He" is Jesus and His Peace creates a buffer of protection for the soul against internal division.
What was the middle wall? Enmity, the law of commandments contained in ordinances. What is that? "The ceremonial law, that made the great feud, and was the badge of the Jews' peculiarity, called the partition-wall by way of allusion to the partition in the temple, which separated the court of the Gentiles from that into which the Jews only had liberty to enter," to quote Matthew Henry. "…it enjoined a multitude of external rites and ceremonies, and consisted of many institutions and appointments about the outward parts of divine worship."
Ceremonies and rituals imply an unfulfilled condition and have their place for a time in Jewish history. The principle of ceremonies, if thought of as a wall in the soul, separates two things —fulfilled stuff from unfulfilled stuff. They create an overall unfulfilled need, and this divides a soul from fulfilled needs. A fulfilled soul has no needs, but neediness overtakes the whole soul now if unfulfilled stuff enters. Do we see?
What are we saying? We have arrived? In Christ, yes, we have arrived because He fulfilled every condition in His coming. To say that our life needs to change or to imply that we do not measure up brings back the need for ritual again. It implies that Christ did not yet come and die, did not yet purchase salvation, did not yet redeem mankind which includes me. Religion founds itself here. But no, as believers "we are complete in Him, who is the head of all principalities and powers." Christianity means "finished," accepted, filled up, whole. "It is finished."
With this comprehensive salvation, the essential contentment of our soul now comes and does a number on discontentment, and perfect love casts out fear. Grace reigns as a premise for my soul's life, and disables disgrace and shame; mercy upholds the authority of the soul to reign in oneness. Practicing this presence of God cuts off religious struggles and anxiousness about the future, allowing us to live in God's "eternal is" of the now.
Emmanuel The Christ Child, came to bring peace on earth and good will to men. He came to save His people from their sin. These are two promises in the Bible. A precious Bible promise enables participation in the Divine nature; abiding in the promise opens a fellowship with the Trinity and answered prayer. The Christ-given peace unburdens the heavy laden soul. Our joining to Him unites, heals, and restores sanity. Resulting joy replaces the old weakness with strength.
Finally, He came not for the righteous but to bring sinners to repentance. Where is the good man? Search the Bible with me. Adam?—disobeyed. Noah?—got drunk. Abraham?—Hagar. Isaac?—loved Esau above Jacob? Jacob? Stole a birthright. The twelve sons? —sold Joseph into slavery. Joseph?—bragger. Moses? —killed an Egyptian and fled 40 years. Joshua? —disobeyed God at Ai. Barak feared, Gideon resisted God, Samson lusted, Samuel doubted, Saul went Schizoid, David stole a wife, Solomon multiplied wives. Lets skip to the New Testament. Paul? —killed Christians. Peter? —denied Christ. The 12? —fled.
With a casual search, it is not difficult to see sin, failure, doubt, fear and denial in the Bible accounts. This fact remains the only honest diagnosis, and Jesus came for these. Nevertheless, some thought they were above the losers. These, Jesus cited as "whited sepulchers full of dead men's bones." These, made a career of ceremonial religion and could not quit; these put the Savior on a cross. Actually, the malignant mankind, in all of its variations, caused the crucifixion; everyone. See, there is none that doeth good, no not one.
Fellows, "what the law could not do in that it was weak through the flesh, God sending his own Son in the likeness of sinful flesh, and for sin, condemned sin in the flesh." "That the righteousness of the law might be fulfilled 'in' us, who walk not after the flesh, but after the Spirit."
Hey gang, don't allow the devil to trick you into going back. Lets not operate in the shadows of good things to come, Emmanuel has come. Attainment effort, trying harder, measuring up and the like will leave you fractured. Instead, adjust to wholeness; you are accepted in the beloved. He will subdue your iniquities for you. He is here, hallelujah, He is here, amen, He is here, Holy, Holy, let us bless His name again. Love ya.