Peter fished:
"Jesus, walking by the sea of Galilee, saw two brethren, Simon called Peter, and Andrew his brother, casting a net into the sea: for they were fishers. Matthew 4:18
He walked on the water:
"Peter answered him and said, Lord, if it be thou, bid me come unto thee on the water. And he said, Come. And when Peter was come down out of the ship, he walked on the water, to go to Jesus. Matthew14:28-29
He spoke well:
"Simon Peter answered and said, Thou art the Christ, the Son of the living God." Matthew 16:16
He rebuked the Lord:
"Then Peter took him, and began to rebuke him, saying, Be it far from thee, Lord: this shall not be unto thee." Matthew 16:22

He queried Jesus:
"Lord, how oft shall my brother sin against me, and I forgive him? till seven times?" Matthew 18:21 "Behold, we have forsaken all, and followed thee; what shall we have therefore?"Matthew 19:27
Peter sees Jesus' glory:
Luke 9:32   and when they were awake, they saw his glory, and the two men that stood with him.
Peter speaks impulsively:
"Peter said unto Jesus, Master, it is good for us to be here: and let us make three tabernacles; one for thee, and one for Moses, and one for Elias: not knowing what he said."
Peter boasted:
"Though all men shall be offended because of thee, yet will I never be offended." Mat_26:33 "Though I should die with thee, yet will I not deny thee."
He slept at prayer:
"What, could ye not watch with me one hour?" Matthew 26:40
Peter followed Jesus afar off:
"unto the high priest's palace, and went in, and sat with the servants, to see the end." Matthew 26:58
He denied His Lord:
"again he denied with an oath, I do not know the man." Matthew 26:72
Peter wept bitterly:
"And he went out, and wept bitterly." Matthew 26:75
He witnesses the empty tomb:
"Then came Simon Peter following him, and went into the sepulchre, and seeth the linen clothes lie,"
He goes back to fishing.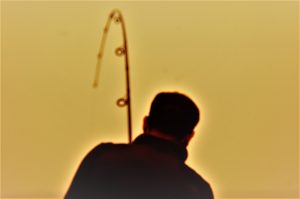 "I go a fishing." John 21:3
Peter sees the resurrected Christ:
"It is the Lord. Now when Simon Peter heard that it was the Lord, he girt his fisher's coat unto him, (for he was naked,) and did cast himself into the sea."
Peter expresses his love for Jesus:
"Yea, Lord; thou knowest that I love thee, Yea, Lord; thou knowest that I love thee. Yea, Lord; thou knowest that I love thee."
Peter's love shifted from feeling-based-friendship-love to unconditional, commited, self-sacrificing love, as he saw clearly Jesus' love toward him. It was unconditional, forgiving, self -sacrificing.
Peter writes an epistle:
"We are kept by the power of God." 1 Peter 1:5
You may be in heaviness for a season, but your trial is more precious than gold that perishes. 1:6:-7 (my paraphrase).
"Wherefore gird up the loins of your mind, be sober, and hope to the end for the grace that is to be brought unto you at the revelation of Jesus Christ" 1 Peter 1:13
Peter knows the source of redemption:
" ye know that ye were not redeemed with corruptible things, as silver and gold, from your vain conversation received by tradition from your fathers; But with the precious blood of Christ, as of a lamb without blemish and without spot: 1Peter 1:19 
Peter sees the eternal nature of the Word:
"the word of God, which liveth and abideth for ever."  The grass withereth, and the flower thereof falleth away:  But the word of the Lord endureth for ever."  1Peter 1:23-25
He tells us where to go with our woes and worries:
"Casting all your care upon him; for he careth for you." 1Peter 5:7
Friends, times of worry and woe, times of failure, times of downright denial, are for us times to discover the one who loves us above it all. After all, didn't He say, "Father forgive them, they know not what they do?" Love Ya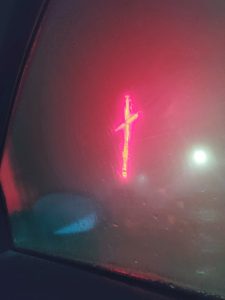 Share this Post