Death is swallowed up in victory.  O death, where is thy sting? O grave, where is thy victory? 1 Corinthians 15:55-56
Have you ever begged God for His true heart concerning death and dying? I have, along with many who have lost beloved family and friends to death. I discovered something profound. "
1 Corinthians 15:25 speaks loudly. "Then comes the end, when He (Jesus), shall have delivered up the kingdom to God, even the Father; when He shall have put down all rule and all authority and power. For He must reign, till He hath put all enemies under his feet." "The last enemy that shall be destroyed is death!"
Death is an enemy to God. to be destroyed.
Indeed it has been destroyed. 2 Timothy 1:10 gives us  "… our Savior Jesus Christ,
who hath abolished death, and hath brought life and immortality to light through the gospel."
Wait a minute. Death abolished first, and then life and immortality have been brought to light? Was life hidden in darkness? Did death cause this hiding?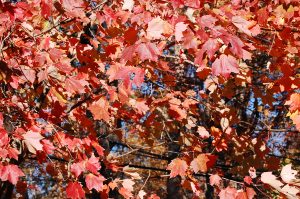 Hebrews 2:14 reveals:  "Forasmuch then as the children are partakers of flesh and blood, He (Jesus), also Himself likewise took part of the same; that through death he might destroy him that had the power of death, that is, the devil:
And deliver them who through fear of death were all their lifetime subject to bondage."
We were dead in trespasses and sin. Ephesians 2:1
1 Corinthians 15:56-57  teaches, "The sting of death is sin; and the strength of sin is the law." " But thanks be to God, which gives us the victory through our Lord Jesus Christ."
Friends, the fear of death has been removed with the "sting of death's" dying, sin. Sin had brought death as it's fateful wage; but sin, having been judged and sentenced, has lost it's power to destroy. Sin's strengthening arm has also taken a hit, and we are delivered from the "handwriting of ordinances" which was against us, as Jesus nailed it to His cross. Collosians 2:!5.
Thankfully, fear has no place for a Christian, for it makes a home for death?
But, back to the question of God's heart toward death and those who die — is He trite, non-caring, disinterested?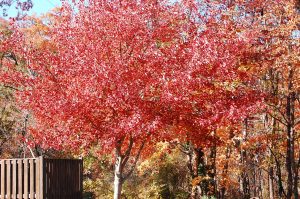 No, instead He is gentle toward us as a nurse, touched by the feeling of our infirmities, and He identifies with us in our afflictions.
"One day Jesus found Himself at the grave of a dear friend, Lazarus.  "The anarchy that had invaded human life stirred His soul to its lowest depths. The wrong under which man bled wrought in Him an anger which was without sin." F.B. Meyer

He was agitated and pushed back tears. It was a solemn moment. But then Jesus wept. Moved deeply by the travesty of death's power, he tasted human suffering with anger toward it, but now, Identifying with his fellows and moved by their tears, He also shed tears. Yes, the mere mortal and weak expression of helpless grief in Mary and Martha moved Our Savior to tears."     .http://What am I going to do this year?

Do we find this strange?
― Laurell K. Hamilton — remarks: "… every human being is special. Every death is a loss of something precious and irreplaceable."

― Susan Meissner from, As Bright as Heaven  said        "… flu wanted to make barbarians of us, to have us think life is not precious and the dead are not worthy of our kindest care. Our humanity is what made what happened to us so terrible."

"One human life is worth more than all the treasures of the earth."
― Seth Adam Smith
Lastly, Hebrews 9:14 speaks to us, "How much more shall the blood of Christ, who through the eternal Spirit offered himself without spot to God,
purge your conscience from dead works to serve the living God?"
Instead, we get life and immortality working in our conscience and deepest consciousness! Not fatalistic, defeatist, or fearful works, but a revelation of life.  In addition, it's never-ending feature super-cedes the evil conscience. Precious in the sight of the Lord are the death of His Saints. It's a death to fear, to guilt, to bondage, to sin.
Friends, it's death to death. Love Ya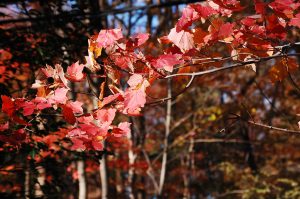 Share this Post