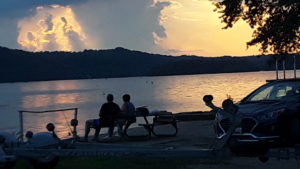 Ephesians 2:7  "so that in the coming ages he might show the immeasurable riches of his grace in kindness toward us in Christ Jesus."
Kindness?
Luke 7:37-50  explains this "kindness." "And behold, a woman of the city, who was a sinner, when she learned that he was reclining at table in the Pharisee's house, brought an alabaster flask of ointment and standing behind him at his feet, weeping, she began to wet his feet with her tears and wiped them with the hair of her head and kissed his feet and anointed them with the ointment.  Now when the Pharisee who had invited him saw this, he said to himself, "If this man were a prophet, he would have known who and what sort of woman this is who is touching him, for she is a sinner."  And Jesus answering said to him, "Simon, I have something to say to you." And he answered, "Say it, Teacher.""
Jesus tells the parable,
"A certain moneylender had two debtors. One owed five hundred denarii, and the other fifty.  When they could not pay, he cancelled the debt of both. Now which of them will love him more?"Simon answered, "The one, I suppose, for whom he cancelled the larger debt." And he said to him, "You have judged rightly."
Then the explanation:
Then turning toward the woman he said to Simon, "Do you see this woman? I entered your house; you gave me no water for my feet, but she has wet my feet with her tears and wiped them with her hair. "You gave me no kiss, but from the time I came in she has not ceased to kiss my feet. You did not anoint my head with oil, but she has anointed my feet with ointment. Therefore I tell you, her sins, which are many, are forgiven—for she loved much. But he who is forgiven little, loves little."And he said to her, "Your sins are forgiven." Then those who were at table with him began to say among themselves, "Who is this, who even forgives sins?" And he said to the woman, "Your faith has saved you; go in peace."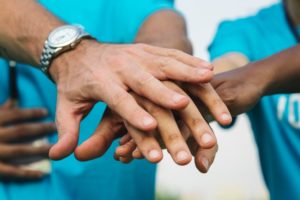 "Kindness" comes from the Greek word "Chrestotes." Jerome defined it,  "A gentle, charming, calm virtue, suited to the company of all good people, attracting their friendship, delightful in encouragement and moderate in manners." " …a virtue willingly ready to do good."  Calvin wrote, "… what we render to love ones."
" Pervades and penetrates the whole nature;  …mellows anything harsh or austere."
Abigail was this kind of person. Her husband, Nabal, was a harsh and austere man, churlish. Abigail provided David with provisions, after her husband had refused him. She saved her husband's life, mellowed David's retaliatory mindset; she was a peacemaker. The story is recorded in full, 1 Samuel 25.

Luther tells the Story of two goats that met upon a narrow bridge over a deep water."They could not go back, they durst not fight. After a short parlay one of them lay down and let the other go over him, and thus no harm is done. The moral? "be content if thy person be trod upon for peace sake." "Thy person, I say, not thy conscience."
 "Human kindness has never weakened the stamina or softened the fiber of a free people. A nation does not have to be cruel to be tough."
-Franklin D. Roosevelt
"Kindness is the language which the deaf can hear and the blind can see." -Mark Twain
"Three things in human life are important. The first is to be kind. The second is to be kind. And the third is to be kind." -Henry James www.inc.
Folks, I am amazed at the kindness of God because it is sacrificial, mediatorial, endures the loss of reputation, identifies with the lowly, takes the side of our weak and often-failing selves, seeks fellowship with the worst sinner. It avoids fisticuffs, avoids senseless grappling, wins us with delightful charm, sometimes humor, encourages us, and unashamedly allows us to walk over it's person, time and time again. It breaks down every wall.
This is our God.
love ya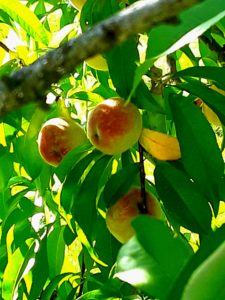 Share this Post