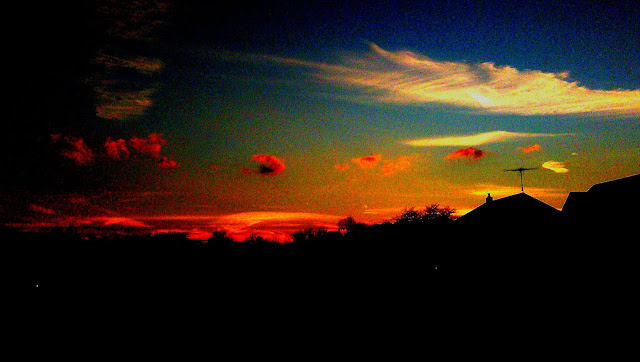 "Now Mount Sinai was all in smoke because the Lord descended upon it in fire; and its smoke ascended like the smoke of a furnace, and the whole mountain quaked violently. When the sound of the trumpet grew louder and louder, Moses spoke and God answered him with thunder. The Lord came down on Mount Sinai, to the top of the mountain; and the Lord called Moses to the top of the mountain, and Moses went up. Exodus 19:19-20
The place of austerity carried sacred implications; no man could look at God and live. Old Israel learned early to fear the voice of God as it resembled thunder. God's people were forbidden approach to God's mountain, and begged Moses that God not speak to them directly. Only through Moses did they dare receive communication from Yahweh. In the midst of fire and brimstone came the ten commandments through Moses.
In God's Tabernacle was the Ark of the Testimony and inside it were placed these ten commandments, manna, and Aaron's rod. These 3 were hidden from sight as God looked from above and saw only a mercy seat sprinkled with blood. The angels, which were of the same gold piece as the mercy seat, extended their wings over all. They were protecting the seat here as they had done at the gate of Eden. Incensed smoke hid the whole piece of furniture from the sight of Aaron, High Priest, who entered once a year.
Moses was different than Aaron. Did He know something that the others did not know, or was He singled out for favor? Everyone except Moses seemed afraid at Mount Sinai and later at the Innermost of the Tabernacle. Moses had no fear.
Are we to learn from this to be afraid? "The fear of the Lord is the beginning of knowledge," and wisdom too in Proverbs. We fear automatically, but is our reverence to keep us from getting to know God's wisdom and knowledge? — Or do we, in spite of the fright, learn what Moses' started?
This Old Testament illustration shows a pivotal place for all of God's body members of present. This place of decision is an internal shift of pattern, shift of heart-model. It comprises a core attitude issue. How do I see God? See, our facial direction will affect our mental picture of God, and shape our unique self. For identity, yes; but also toward others in our periphery; toward saved or lost, we turn.
In a former post we said, "'Attitude change' nails down God's healing project in all of us." "It gauges for us our spiritual health."
In a nut shell God is trying to get us into a place of "accountability," willing to ignore the smoke and flames of our conscience and get to the real issue; a drawing near, face to face with a living God.
Yes, the smoke and fire reside in every fallen creature as a "predisposition," and we cannot get past this easily. "'Predisposition' is the moods and temperaments of the soul. A predisposition is established by decisions, habits, and involvement in the world. It can be influenced, in a limited way, by a person's genetics or from the fall of Adam. — in it are concepts that may or may not be true;" From Dr. Carl H. Stevens.
Folks, we are to allow our mind to be transformed in renewal. Many "New Testament" believers' attitudes stay in the oldness of the letter. One problem with that; God has brought to us a new and living way, that transfers us through the veil of fleshly hindrance, into His presence.
"Having therefore, brethren, boldness to enter into the Holiest by the blood of Jesus, by a new and living way, which he hath consecrated for us, through the veil, that is to say, his flesh."
"And having a high priest over the house of God; Let us draw near with a true heart in full assurance of faith, having our hearts sprinkled from an evil conscience, and our bodies washed with pure water." Hebrews 10:19-22
Friends what does this mean for us? Get some GUTZ and get into the throne of grace of Hebrews 4:16. Galatians 2:18-19 teaches, "For if I build again the things which I destroyed, I make myself a transgressor. For I through the law am dead to the law, that I might live unto God."
What greater picture can God give than the Ark of the Covenant and Mercy seat? God only sees the blood here. The Law, Old Testament priesthood, and the "letter" of Scripture without the Spirit, are hidden from the sight of Yahweh. 1 Timothy 1:9 teaches, "… that the law is not made for a righteous man, but for the lawless and disobedient, for the ungodly and for sinners, for unholy and profane, for murderers of fathers and murderers of mothers, for manslayers etc."
Moses communed with God from off the Mercy Seat in Exodus 25. It was the "Even Place" for Him. He found grace and mercy to help in time of need. In this place He was "clean" and God saw only blood. Moses went in there any time he wanted, though the High Priest could only go on The Day of Atonement.
Well lastly, the even greater picture is what it all points to: Jesus' cross and shed blood. "When He sees the blood, He will pass over you and the plague shall not be upon you to destroy you," Exodus 13. Friends, through Christ's shed blood, dead works are purged. The place of our fears is replaced by a place of acceptance. Never informal with the Holy God, we nevertheless commune with Him, our Father and Friend. In place of judgment, we find mercy. Let us come and dine! Love ya
Share this Post