"One of the two who heard John speak and followed Jesus was Andrew, Simon Peter's brother. He first found his own brother Simon and said to him, 'We have found the Messiah.'"  John 1:40-41
He brought him to Jesus. Jesus looked at him and said,
"You are Simon the son of John. You shall be called Cephas" (which means Peter). 
Then, Jesus… found Philip and said to him, "Follow me."
"Philip found Nathanael and said to him, "We have found him of whom Moses in the Law and also the prophets wrote, Jesus of Nazareth, the son of Joseph."  John 1:45
Jesus saw Nathanael coming toward him and said of him, "Behold, an Israelite indeed, in whom there is no deceit!"
How do you know me?" says Nathaniel.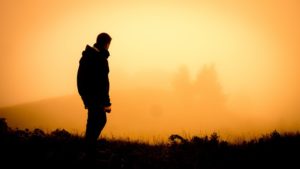 "Jesus answered him, "Before Philip called you, when you were under the fig tree, I saw you." 
And he said to him, "Truly, truly, I say to you, you will see heaven opened, and the angels of God ascending and descending on the Son of Man." 
When Men saw Jesus, they knew by revelation that He was the Christ, the Messiah. It is funny how this could ever be misconstrued.
In John 2, He changed water into wine at the wedding feast — A miraculous demonstration.
In 2:19 He makes a bold prediction "Destroy this temple, and in three days I will raise it up."
"But he was speaking about the temple of his body. "
In John 3:1  "There was a man of the Pharisees, named Nicodemus, a ruler of the Jews." Jesus speaks to him some "never heard before" words, "
Verily, verily, I say unto thee, Except a man be born again, he cannot see the kingdom of God." 
Nicodemus is dumb-founded.
In John 3:34    "…for God giveth not the Spirit by measure unto Him" we find these words meaning,  "… God has put no limit to the Spirit's relation to the Son. God has given the Holy Spirit in his fulness to Christ and to no one else in that sense." Robertson's Word Pictures.
A unique Christ indeed! Always different, always unique, this Christ brought God to earth — un-mistakenly.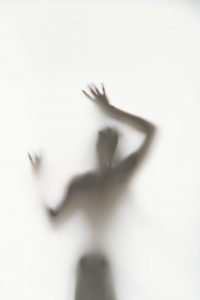 In John 4 Jesus meets a woman at a well. "Whosoever drinks of this water shall thirst again:  But whosoever drinks of the water that I shall give him shall never thirst; but the water that I shall give him shall be in him a well of water springing up into everlasting life." She drinks.
Next Jesus meets a nobleman, "The nobleman says unto him, Sir, come down ere my child die. Jesus says unto him, "Go thy way; thy son lives." and he did.
In John 5 Jesus meets a lame man, "The impotent man answered him, Sir, I have no man, when the water is troubled, to put me into the pool: but while I am coming, another steps down before me. Jesus says unto him,
"Rise, take up thy bed, and walk." 
And he did.
John 5:28 is profound, "Marvel not at this: for the hour is coming, in the which all that are in the graves shall hear his voice."
So, Jesus went about doing good, that is, supernatural good from His Father's heart, that astounded everyone, everywhere he went.
In John 6 Jesus feeds a multitude with "five barley loaves, and two small fishes."" and then walks on water. He shocks the crowd with these words:
"Verily, verily, I say unto you, Except ye eat the flesh of the Son of man, and drink his blood, ye have no life in you." and,  "I am the bread of life."
Strangely, many received Him not. Jesus tells us why, "
In John 7:7  "The world cannot hate you; but me it hates because I testify of it, that the works thereof are evil."    "If any man will do his will, he shall know of the doctrine, whether it be of God, or whether I speak of myself." "Judge not according to the appearance, but judge righteous judgment." 
Friends, Jesus came to redeem mankind, in the process He also exposed us. This creates a big problem for some.
For me, not a problem;  Jesus said it.  Love ya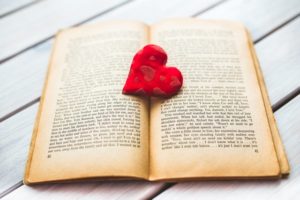 Share this Post