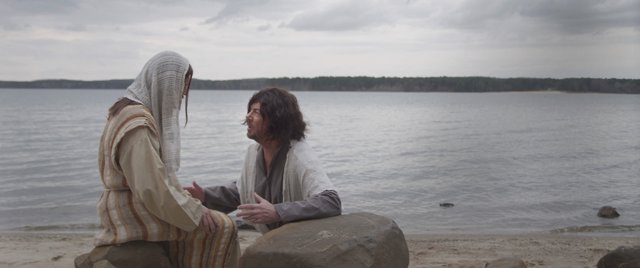 "Simon, son of Jonas, do you love me more than these?" He said to him, "Yes, Lord; you know that I love you." He said to him, "Feed my lambs."

"Simon, son of Jonas, do you love me?" He said to him, "Yes, Lord; you know that I love you." He said to him, "Tend my sheep."

"Simon, son of Jonas, do you love me?" Peter was grieved because he said to him the third time, "Do you love me?" and he said to Him, "Lord, you know everything; you know that I love you." Jesus said to him, "Feed my sheep.
Jesus questioned Simon Peter about his love for Him using the Greek word for love, "agape." Simon responded with another Greek word, "phileo."
This happened twice but the third time Jesus led with "phileo." Peter recoiled at the third inquiry, but assured Jesus of his "phileo" love for Him.
Is it significant? Yes.
"Phileo" finds pleasure in the loved-one, while "agape" sees preciousness in it's object. One love gains feelings while the other esteems. One starts as emotions move, the other originates in the mind.
So, Peter do you esteem Me of great value? I derive much pleasure from you, Peter replies.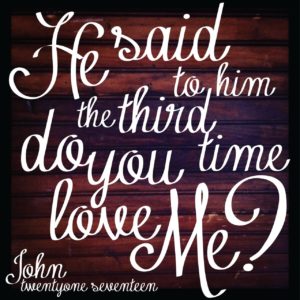 Is Peter's love wrong? No. Peter had strong feelings regarding Jesus which Jesus allowed on the third try.
Jesus simply probed Simon, purposing to draw out "agape" love, which would go beyond fluctuating affections toward a stabilized mind-set.
Frankly, Jesus hoped that His merciful restoration following Peter's denial would have sealed Simon's heart in the unconditional nature of "agape." Jesus hoped that His cross, burial and resurrection would register in Peter the deeper implications of it's meaning — a self-sacrificing love which sees so much value in it's objects that it wills even it's own death, if that will redeem them.
Jesus goes on to further define the soul shift from passions to conviction. "Truly, truly, I say to you, when you were younger, you used to gird yourself and walk wherever you wished; but when you grow old, you will stretch out your hands and someone else will gird you, and bring you where you do not wish to go."
Let's comment and close:
Initiate, self-start, actuate, and instigate were the characteristics of a young Peter.
Affections and desires governed the strong movements.
Wait, listen, respond and hope would replace the novice traits eventually.
Faith, motivated by "agape," would produce self-sacrificing love and loyalty.
"God's love never demands a change; instead, it produces one." "There is an order to God's love… First, I let God love me. Second, I love myself. Third, I love God and, finally, I am very free to love you and everyone else—even my enemies." Quotes from "Just Let God Love You," Dr. Carl H. Stevens Jr.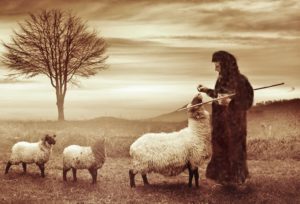 God's love solicits a response first, then an application to myself, then a reciprocation back to God, then an overflow to others.
Tend my flocks, shepherd my sheep, care for the tender lambs. How?
"Be loved by God just as you are. Don't try to love God. Don't try to love others. The moment you try, you will fail. Just be loved by God. Receive a love that can never fail you, a love that will never change toward you."  C.H.S
When ready, get around the sheepfold with The Shepherd and see if you sense God's love for the flock. Watch the Shepherd and observe the simplicity of His love. Little by little pat some sheep on their head. Next time its the same, simple love, pity, compassion — We know what it is since we received it first. Its the same love that moved us that we now have to give, and its not difficult, but harder to stifle its flow. These are not there to give us pleasure perhaps, but we esteem their value greatly, and look beyond their faults. Like Jesus did.
love ya
Share this Post