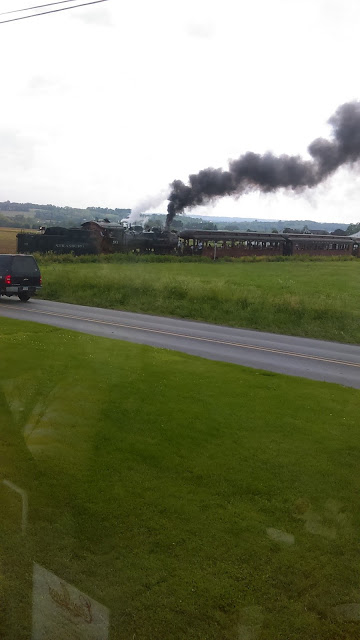 Was Jesus ever sad? Isaiah 42:4 prophetically shows Him unfailing and in-discouraged. In chapter 53, He was a man of sorrows, acquainted with grief. He wept more than once prior to His agony — at the grave of his friend and on the overlook of Jerusalem. Perhaps it was vexation which He experienced. I sense a frustration for man's unbelief.
Jesus came unto His own, but His own received Him not. Could we say that the experience of becoming man taught the Savior some hard lessons? He was despised and rejected of men. To what sense, to what rationale do men reject goodness? Is it fear, is it deception, is it a dumb spirit? To what degree do men not comprehend their disease, and so seek healing? To what quirk of psyche do men love darkness rather than light?
This last one gives an explanation; "because their deeds were evil." The Greek word is 'poneros" and it speaks of evil operating in an infecting: the invasion of tissue by disease-causers; their multiplication; and the reaction of tissue to these organisms. So what are they gonna do? Hack us away from our creation's design, set you in trance with the ugly thing made, harden you over time. Kind of a nutty mix results in us; don't you think? Friends, common sense –what happened to it?
Jesus observed many things in a man. When some played the flute for them, they did not dance; when a dirge was played, they did not weep, from Luke 7:32. In Luke 8:52 people wept till Jesus revealed that the supposed dead child was only sleeping; then they laughed – at Him! Jesus wept at Lazarus grave because of the absurdity of men's response – radical unbelief!
Jesus washed feet but they didn't understand, especially Peter in John 11. He wanted no such washing. Later, Peter forbade Jesus to go to the death of the cross; logical? No he had Satan in his vocal chords, Jesus rebuked him. Later yet, Pete denied Christ, and then wept. He was surprised at himself? I suppose he didn't realize his cowardice till then? Now he knew.
Listen to this: "For ye know the grace of our Lord Jesus Christ, that, though he was rich, yet for your sakes he became poor, that ye through his poverty might be rich." 2Corinthians 8:9. "Hath not God chosen the poor of this world rich in faith, and heirs of the kingdom which he hath promised to them that love him?" James 2:5 Alas and alack, "Rich" comes through poverty, Jesus must-needed to taste man's brain-dazedness — and this is grace's birthplace for man.
If you're thirsty, come to the waters; ye that have no money, come buy and drink. Yes, the price tag says, "no money." Well, I have money, you say; sorry you cannot buy. The purchasing power is complete poverty because grace is the exchange. Grace came to the vineyard and gave all a penny in Matthew 20. It did not depend on their length, or quality of work that day. It was a gift.
Friends, grace is for us whacko's who "cannot discern between their right hand and their left hand." Ask the Ninevites. Jonah got angry for a withered gourd, but shed not a tear for a hundred twenty thousand persons hell-bound? Just another idiosyncratic example of a grace candidate.
Enoch, walked with God, and was not. What happened back then in Genesis? He got close to understanding the things of God, things of faith, things of grace. He drew close to God's nature to know His ways? God took him up with Him; he was so different.
Lets end this fiasco with this: if the events of life promise a need for "serenity now," could be, we approach eternity. If figuring out stuff is messin with our head, maby we will go up in a chariot of fire soon. If we are laughing at ourselves and life, it's possible that The Laughing God has captured our fancy. We are tickled at our junk, but, weep for others? Yes, we found it, we found it!
Don't weep fellows, the child in each of you is just sleeping, soon to be awakened. O happy day, nothing can ever match that deep narrowing of abject privation in our soul's experience. It is a work of God. Serious concern and fearing frustration will level us, once and finally, into a state of penury.
Relatively speaking, life beyond that pain is pure bliss, grace, freedom and joy. Present suffering is a cinch, the big stuff came and went.
I want to encourage us into knowing; grace awaits the broken heart. The pauperism of being stripped of our resources is toward grace's glory. Something much better comes — purchasing power with God
Love ya
Share this Post