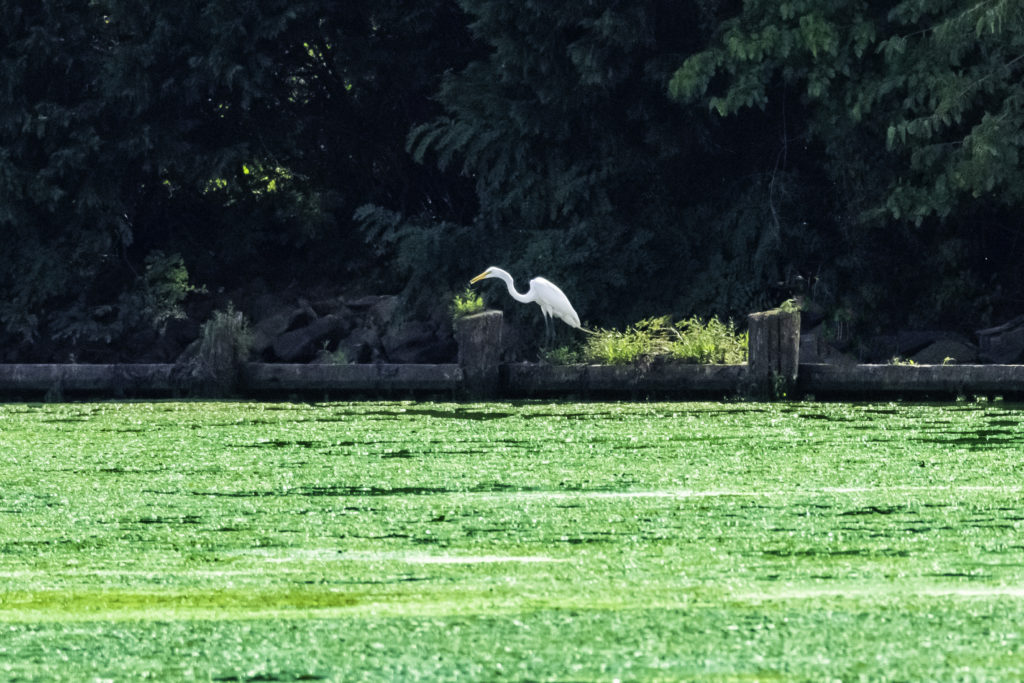 Isolation manifests itself the fatal flaw, when we examine the fallen man's soul.  God Himself , before the fall, proclaimed in Genesis, "it is not good that man should be alone," and for this cause God made him a helpmate.
Ecclesiastes teaches us:
"Two are better than one; because they have a good reward for their labor."  For if they fall, the one will lift up his fellow: but woe to him that is alone when he falls; for he hath not another to help him up.  Again, if two lie together, then they have heat: but how can one be warm alone? Ecclesiastes 4:9-11
In Exodus 18:14 Moses father-in-law corrected Moses for single-handedly hearing all counseling complaints and issues alone. Jethro introduced to Moses a system of delegation. Numbers 11:14 speaks of the same instance, " I am not able to bear all this people alone, because it is too heavy for me."
So the dangerous sphere of being alone creates a weakness which can be taken advantage by outsiders.
"And Ehud came unto (Eglon, the king of Moab); and he was sitting in a summer parlor, which he had for himself alone.

Vulnerable alone, Ehud slew Eglon right there as recorded in Judges 3:20
In Job 7:16  Job cried out in his misery,  "let me alone; for my days are vanity." Job, crushed by brutal circumstances, was reduced to the "solitary" state of mind and soul. Friends and even his wife abandoned him in has grieving. The unwelcome lesson teaches, "we walk this world alone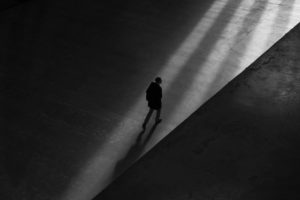 However,  this cannot be the end all. Jeremiah cried out in disgust, "I sat not in the assembly of the mockers, nor rejoiced; I sat alone because of thy hand: for thou hast filled me with indignation. Why is my pain perpetual, and my wound incurable, which refused to be healed? wilt thou be altogether unto me as a liar, and as waters that fail?' Jeremiah 15:17-18
But God replied to Jeremiah, "If thou return, then will I bring thee again, and thou shalt stand before me: and if thou take forth the precious from the vile, thou shalt be as my mouth:" Jeremiah 15:19
Friends, Jeremiah was beckoned by God to return to Him, to the God he had found in the alone state prior. God then promises to bring him back to him. But there's more: "separate the precious from the vile, holy from profane, and be as the mouth of God. God was asking Jeremiah to let it go and die, the sacred way to God Himself.
Jesus said it best and with amazing clarity, " Verily, verily, I say unto you, Except a corn of wheat fall into the ground and die, it abides alone: but if it die, it brings forth much fruit. John 12:24 The corn of wheat has to die, but the decaying state of that seed must not be prolonged in its festering.
Shemaiah was to be left alone in his cursing state, in 2Samuel 16,  and Ephraim,  joined to idols: was let alone." Hosea 4:17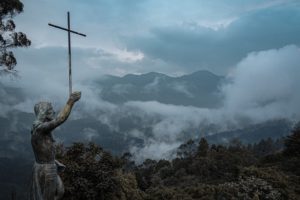 But, Job's eye opened to see God. Jeremiah surrendered to death and became the "mouthpiece" of God. Jesus surrendered to death and became the Savior of the world,
In closing, do we really have to die? Well, dead, for a believer, defines half of his new existence in Christ. The other half finds substance in "resurrection," ascension, and session, (at the right hand of the Father in Christ.)
We only decide to return to the blissful state of our Salvation and all that it means positionally and truthfully — the rest relies on the all powerful, loving and gracious God and Father, and on His Son, Jesus. The precious Spirit of God directs the traffic in our soul to produce the blessed state of mind, peaceful emotions, freed conscience, a consciousness toward God and away from me, and a will to adjust again and again to this grace. Let's step out of the decay, into the grave, and out into life eternal. It's ours. Love ya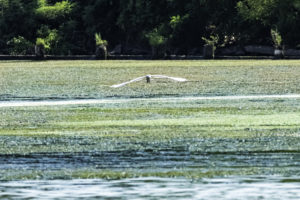 Share this Post