"You shall put the mercy seat on top of the ark, and in the ark you shall put the Testimony that I will give you. And there I will meet with you, and I will speak with you from above the mercy seat, from between the two cherubim which are on the ark of the Testimony…" Exodus 25:21-22
"My foot standeth in an even place: in the congregations will I bless the LORD." Psalm 26:12
"…And if any man sin, we have an advocate with the Father, Jesus Christ the righteous: And he is the propitiation for our sins: and not for ours only, but also for the sins of the whole world." 1John 2:1-2
The mercy-seat of God, the even place, and the propitiation speak of a one-and-the-same place.
Here, all that hinders a face to face with God flies away.
Things remaining, join us to Him.
Sin and sin's effects dissolve at this blessed shelter and blood covers us.
This blood poured forth of Our Savior, Jesus Christ, and He becomes our eternal home, a heavenly hiding place while still living in time.
Why do folks so easily miss the mercy seat; why so hard to find?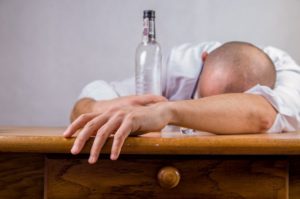 Three things at least cause the conundrum.
Many self-preserving soul-devices deflect accountability, provide excuses, blame other people and attribute plight to negative circumstance.
In the similar vein, folks self-medicate their nagging conscience –Ignoring, searing, or blitzing it with drugs or alcohol.
Religious practices help folks feel good about their messed up lives.
All three, almost self-justifiably, distort the mind to willfully ignore the most precious Holy of Holies, where the restricting curtain was torn asunder when Christ died.
Then came the Morning!
"Weeping may endure for a night, But joy comes in the morning." Psalm 30:5
"It is of the LORD'S mercies that we are not consumed, because his compassions fail not."
"They are new every morning: great is thy faithfulness." Lam 3:22-23
"Cause me to hear Your lovingkindness in the morning." Psalm 143:8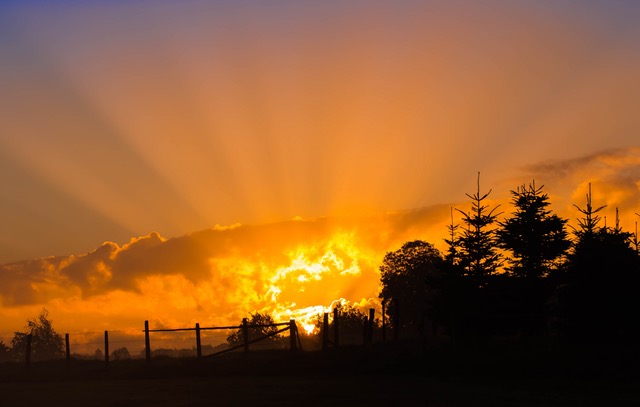 "The one lamb thou shalt offer in the morning." Exodus 29:39
"And the fire upon the altar shall be burning in it; it shall not be put out: and the priest shall burn wood on it every morning, and lay the burnt offering in order upon it; and he shall burn thereon the fat of the peace offerings. " Leviticus 6:12
 "Command Aaron and his sons, saying, This is the law of the burnt offering." Leviticus 6:9
"Olah" (means to "ascend") "burnt offering."
"…when turned into a cloud of vapor by the action of the fire, ascended into the heavens, and was gradually dispersed amidst the upper air. and while beholding this striking sight, the offerer, who had identified himself with the victim by the pressure of his hands, realized his acceptance by God, who dwells in the heavens."  Girdlestone, Synonyms of the Old Testament.
What does it mean? Burnt offering was commanded by God.
A picture of the Lamb's  Sacrifice of Himself; His offering well pleasing to the Father
Every morning a lamb offered, vapor ascended, acceptance secured.
Again tomorrow morning, lamb offered, vapor ascended, acceptance realized.
Friends, a man came daily to pray.
"I JUST CAME AGAIN TO TELL YOU, LORD, HOW HAPPY I'VE BEEN, SINCE WE FOUND EACH OTHER'S FRIENDSHIP AND YOU TOOK AWAY MY SIN. DON'T KNOW MUCH OF HOW TO PRAY, BUT I THINK ABOUT YOU EVERYDAY. SO, JESUS, THIS IS JIM CHECKING IN TODAY."
Later our man, Jim took a nurses hand and told her, "…everyday at noon He's here, a dear friend of mine, you see, He sits right down, takes my hand, leans over and says to me: "
"I JUST CAME AGAIN TO TELL YOU, JIM, HOW HAPPY I HAVE BEEN, SINCE WE FOUND THIS FRIENDSHIP, AND I TOOK AWAY YOUR SIN. ALWAYS LOVE TO HEAR YOU PRAY, I THINK ABOUT YOU EACH DAY, AND SO JIM, THIS IS JESUS CHECKING IN TODAY."
full story at   http://gatewaytojesus.com/encouragingwritingspage1.html
Please go at God's bidding to the even place, Our Propitiation awaits, blood covers us.
Daily, mercy and acceptance are renewed in our hearts .   love ya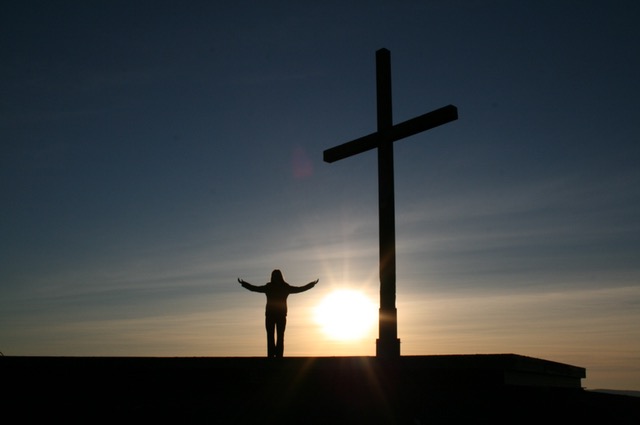 Share this Post