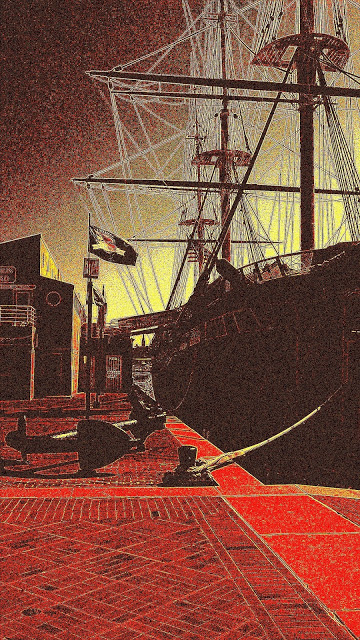 Hope maketh not ashamed. How does it work? Penti Ikonen and Eero Rechardt say "the reaction to the absence of approving reciprocity," is shame. Gunnar Karlson, "…the main constituents concerning shame are its anchorage in the situation to which it refers; …perpetually objectified; …the revelation of an undesired self; …a history of frozen nowness." Lynn Jacobs PH.D says "shame fear and guilt, these are the 'feelings about feelings;' the boundary keepers." " Experiencing a forbidden feeling," evokes shame.
These afore mentioned answers exist in the realm of analysis; empirical, rational, sometimes very insightful — Psycho/Physiological stuff. Wow! "a person with internalized shame believes he is inherently flawed, inferior, and defective." John Bradshaw. For what it is worth, we have definitions.
Adam and Eve were naked and not ashamed. They disobeyed. Shame began here. They became pale, disappointed, delayed, and dry. They got steep protective boundaries, they received limits, things quit happening on time, appointments failed, and their fruitfulness took on sag to rot. What was happening? A general "out of sync" with life and reality started; the originator of such life was a friend no longer. That was God.
So, what is the prescribed remedy? Hope. "to cherish a desire with anticipation," is Merriam Webster. Old Testament hope is a "cord or attachment." New Testament is "to anticipate with pleasure."
Friends, hope is the thrill in the spinal column that took place when that "he or she" other said, "I will." In a moment came significance, connecting, value, meaning and etc.etc. The lights came on, the step got chipper, the frown bent upward, and the horizon became brighter.
But still not enough, the same must happen with the true source of hope, God Himself. "According to my earnest expectation and my hope, that in nothing I shall be ashamed, but that with all boldness, as always, so now also Christ shall be magnified in my body, whether it be by life, or by death." Philippians 1:20 Christ was enlarged in Paul's body, and he was outspoken about it.
Peter taught us "if any man suffer as a Christian, let him not be ashamed; but let him glorify God on this behalf.
When "hope" happens Christ rises to the fore (pre-frontal cortex?) in a person's body. This overcomes inherent shame (amygdala?). In fact Christ in us "is" the hope of glory. Philippians 1:27. Yes Christ, another living person, must enter, and His life is hope.
Psychology cannot prescribe this, self-help, you are a mere analysis. Prozac, make me feel good, but please speak words of love in my ear. Miserable comforters! Find fault and instruct, examine and correct, but can you enter my body and fill my soul with closeness, more than a brother, and at all times? Are you still there in my adversity? Are you staying when shame sucks back in? Are you willing to nurture me back to health?
O my friend, rush over me with loves, comfort me with solaces, let your face shine upon me. Tingle my spinal column with electricity, my unseen parts with unseen joys. Reach unreachable depths because psychology/self-help binds up here. The passageways into the true inner man, mood elevators cannot go over there. God, only, searches the inward parts of the "belly."
Finally, Psalm 80 says three times, "Turn us again, O God, and cause thy face to shine; and we shall be saved." 2 Timothy 2 repeats, "grant them repentance," and Hosea 14, "receive us graciously" Friends, only God can change a mind to "renew" a soul (regene). A turned person and shame-removed-one is a new creation. Rotten apple core discarded, a new apple appears. Regeneration baby, regeneration. This is our hope.
A man left home to find a wife. After reviewing many potentials he settled on one. Was she the prettiest, was she the most articulate? Perhaps she had money, or fame or power? No, the one chosen was simply the one who loved, and particularly the one who directed love to him. Even earthly love can thrill the heart. How much more the love of God – Rich and pure, strong.
Yes, hope maketh not ashamed, for the love of God is shed abroad in our hearts, by the Holy Spirit. It's a Spirit, its supernatural, its love in a person. This true healing balm poured in, is the remedy for shame. God gives it freely. love ya