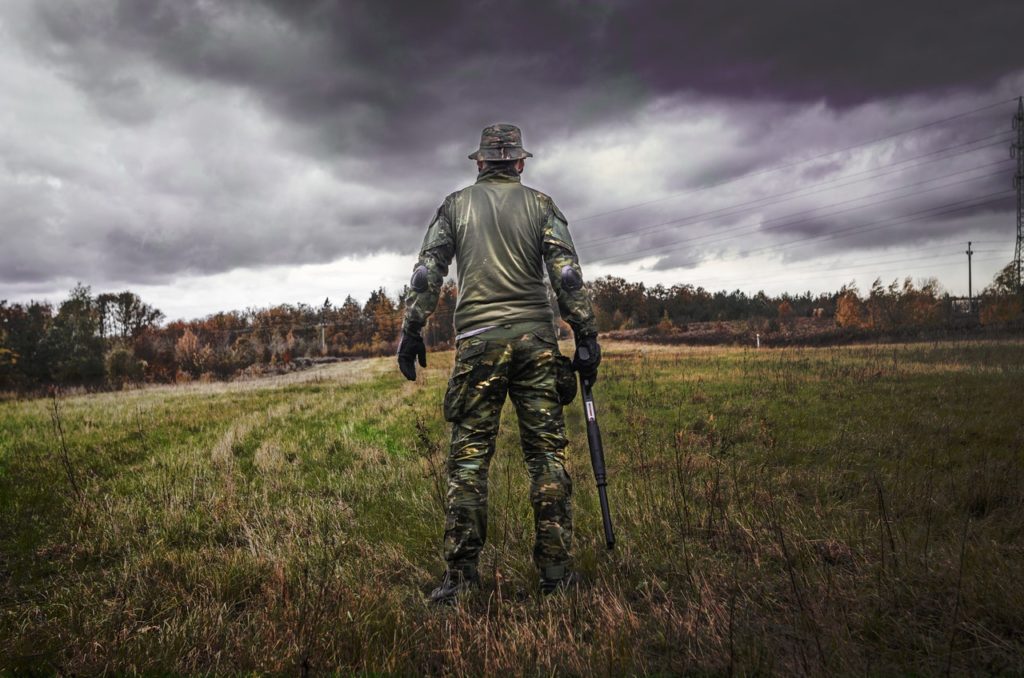 As we watched and talked and grieved for our final support grouping, a theme emerged as central –pain and joy can co-exist, yes, must co-exist, and often. Moving on from a season, long or short, of grieving may require determined will in the midst of a lot of pain. This hard lesson will be repeated throughout our Christian life as we move past obstacles of failures, sin, regrets, loss, sickness; hurts of all kinds.
Matthew 18:8  Wherefore if thy hand or thy foot offend thee, cut them off, and cast them from thee: it is better for thee to enter into life halt or maimed, rather than having two hands or two feet to be cast into everlasting fire.

Matthew 18:9  And if thine eye offend thee, pluck it out, and cast it from thee: it is better for thee to enter into life with one eye…
Snares and traps oppose, limit and hinder the soldier for Christ. To stay the fight requires rebound, recovery, re-invigoration. We many times must isolate ourselves from our immediate past, restore our identity in Christ, and gain new vision. Paul challenged Timothy: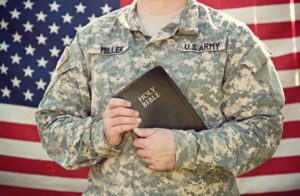 "Thou therefore endure hardness, as a good soldier of Jesus Christ." 2 Timothy 2:3
Friends, we must gain a practical, functional use of the Word of God — to cast all our care on Him; 1 Peter 5:8, let our requests be made known unto Him, Philippians 4:6,  confess our sin unto Him, 1 John 1:9.
A soldier must "rise up again" Proverbs 24:16, be restored unto the joy of his salvation, Psalm 51, be renewed in the spirit of his mind, Ephesians 4:22, By Him to run through a troop, jump over a wall. Psalm 18:29.
"He teaches my hands to war, so that a bow of steel is broken by mine arms. Thou hast also given me the shield of thy salvation: and thy right hand hath held me up,"  Psalm 18:34-35.
"and thy gentleness hath made me great."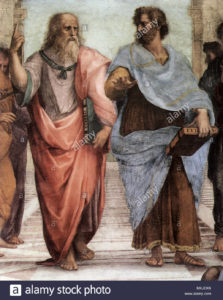 " My little children, I am writing these things to you so that you may not sin. But if anyone does sin, we have an Advocate with the Father, Jesus Christ the righteous." 1 John 2:1
Friends, we can continue because we have "a friend that sticks closer than a brother, and loves at all times, and
is a brother born for adversity."
"Sir Winston Churchill took three years getting through eighth grade because he had trouble learning English. It seems ironic that years later Oxford University asked him to address its commencement exercises.

He arrived with his usual props. A cigar, a cane and a top hat accompanied Churchill wherever he went. As Churchill approached the podium, the crowd rose in appreciative applause. With unmatched dignity, he settled the crowd and stood confident before his admirers. Removing the cigar and carefully placing the top hat on the podium, Churchill gazed at his waiting audience. Authority rang in Churchill's voice as he shouted, "Never give up!"

Several seconds passed before he rose to his toes and repeated: "Never give up!" His words thundered in their ears. There was a deafening silence as Churchill reached for his hat and cigar, steadied himself with his cane and left the platform. His commencement address was finished." storiesforpreaching
Finally, please, please, please, look diligently, lest any man fail the grace of God! O, to receive grace again and again requires great courage. It is not easy to look failure in the face and go on, not easy to be disappointed and go on, not easy to escape pain, loss, hurt, personal dejection. It is not easy to have a hand that offends you, or a foot, or an eye. But, cut off their offending grip, go into life maimed if needed, lay hold on eternal life again. Pain and joy go together.
Mostly, Never give up!
love ya