"For when we were yet without strength, in due time Christ died for the ungodly. "

Romans 5:6 Expressly declares!

"…while we were yet sinners, Christ died for us. " Romans 5:8

"…when we were enemies, we were reconciled to God by the death of his Son." Romans 5:10
"Due time," signifies the precise moment which eternity met time.
John Gill tells us why:
"…to illustrate the love of God to them, notwithstanding this their character and condition; and to show that the love of God to them was very early; it anteceded their conversion; it was before the death of Christ for them; yea, it was from everlasting:
"… to express the freeness of it, and to make it appear, that it did not arise from any loveliness in them; or from any love in them to him; nor from any works of righteousness done by them, but from his own sovereign will and pleasure."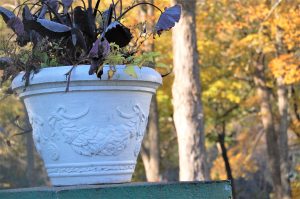 "Eternity is a good man's meditation; for by thinking thereon he preventeth sin."     Saint Basil

"Eternity is the divine treasure-house, and hope is the window, by means of which mortals are permitted to see, as through a glass darkly, the things which God is preparing."     William Mountford

"Eternity has no gray hairs … but time writes no wrinkles on the brow of eternity."   Reginald Heber
"If I find in myself a desire which no experience in this world can satisfy, the most probable explanation is that I was made for another world." C.S. Lewis
Our pastor taught us that in order to live in eternity, we must live in "the eternal is." This realm consists of three parts
 "the past is gone forever,
the future has not yet come,
and now just passed by."
It is the realm of the eternal present, which accesses eternity in time. Because of our continuing sin-nature we cannot experience this to perfection, however, we can taste it with God's help. "We are eternal in God's eyes, that is our deepest reality." C.S. Lewis
So we conclude, even though we humans access eternity sporadically in our experience, God has no problem entering into time-realm whenever he wishes. This is the basis of redemption. Christ penetrated the realm of time coming directly from eternity, which is timeless, to redeem man in his precise time of need, which was always. Throughout man's history the need has always been there.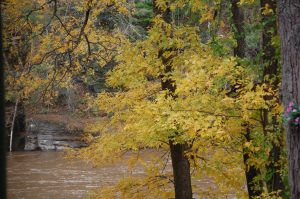 Ezekiel 16:8-9 gives us, "Now when I passed by thee, and looked upon thee, behold, thy time was the time of love; and I spread my skirt over thee, and covered thy nakedness: yea, I sware unto thee, and entered into a covenant with thee, saith the Lord God, and thou became mine. Then washed I thee with water; yea, I thoroughly washed away thy blood from thee, and I anointed thee with oil.'
And God says, " My times are in thy hand: " Psalm 31:15
In closing C.S. Lewis says, "The idea which shuts out the Second Coming from our minds, the idea of the world slowly ripening to perfection, is a myth, not a generalization from experience."
Friends, time can never reach eternity, men do not become gods.
Business insider does an article on "Here's how humans are trying to live forever." businessinsider
" …their goal depends on something that's nearly impossible to acquire — a map of the human brain. So far, scientists have only mapped the brain of a worm, which has about 86 billion fewer neurons than our own. And so it could take generations, not decades, to transfer the human psyche to a robot."
Beloved, we don't have to look to our strength to produce eternity.  Eternity awaits the believer in Christ, "we shall be called sons of God," "when Christ appears, we shall be like Him, for we shall see Him as He is." 1 John 3:1-3 love ya