"Wisdom has built her house,
She has hewn out her seven pillars;
She has slaughtered her meat,
She has mixed her wine,
She has also furnished her table.
She has sent out her maidens,
She cries out from the highest places of the city, "Whoever is simple, let him turn in here!"
As for him who lacks understanding, she says to him, "Come, eat of my bread and drink of the wine I have mixed." Proverbs 9:1-5
"And I, brethren, when I came to you, did not come with excellence of speech or of wisdom declaring to you the testimony of God. For I determined not to know anything among you except Jesus Christ and Him crucified. 1 Corinthians 2:1-2
Do we know anything else? Do we bring our thoughts captive to anything else? Do we yield to anything, recognize anything, determine or build with anything else? Save Christ and Him crucified?
"Unless the Lord builds the house, they labor in vain who build it." Psalm 127:1
Paul tells us that weak structures partially subsist of "wood, hay, stubble."
The worthless character of:
creedal,
sentimental,
ritualistic.
secular,
ambitious
sensual
building blocks — disgrace the composition.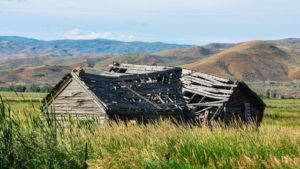 "…if our works were built of
wood (human effort serving God),

hay (emotionalism), or

stubble (not properly hearing the Word of God and having it spiritually aborted because it is not received in faith and meekness)…" Dr. Carl H. Stevens,
They will burn.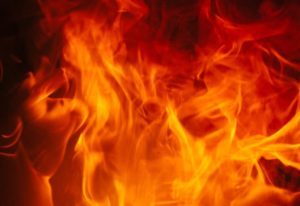 Thankfully we have the other materials,
gold (representing deity),
silver (redemption),
precious stones (our life in the Body of Christ). Dr. Carl H. Stevens
"The Bema Seat of Christ for every believer "is a grace judgment, not a sin judgment."

Did grace give us the mind of Christ and produce God's value system in us?

Our values form of our fixed gaze, what we look at most, what we esteem highest."
"God hath blessed us with all spiritual blessings in heavenly places, in the Messiah he chose us in love before the creation of the universe to be holy and without defect in his presence. He determined in advance that through Yeshua the Messiah we would be his sons — in keeping with his pleasure and purpose — so that we would bring him praise commensurate with the glory of the grace he gave us through the Beloved One. In union with him, through the shedding of his blood, we are set free — our sins are forgiven; this accords with the wealth of the grace he has lavished on us." Ephesians 1:5-7 CJB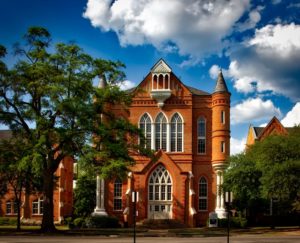 From "The Carpenter's House" By: Unknown Author
An elderly carpenter was ready to retire. He told his employer-contractor of his plans to leave the house- building business and live a more leisurely life with his wife enjoying his extended family. He would miss the paycheck, but he needed to retire. They could get by. The contractor was sorry to see his good worker go and asked if he could build just one more house as a personal favour. The carpenter said yes, but in time it was easy to see that his heart was not in his work. He resorted to shoddy workmanship and used inferior materials.

It was an unfortunate way to end his career. When the carpenter finished his work and the builder came to inspect the house, the contractor handed the front-door key to the carpenter. "This is your house," he said, "my gift to you."
Take heed how you build upon the foundation.
We are designed to bring glory, (value), commensurate with His grace.
"Let us hold grace, whereby we may serve God acceptably with reverence and godly fear"
(Hebrews 12:28).

"At the Bema Seat, God will ask,

"Did you serve Me totally in grace?
Were you obedient to grace?
My grace saved you, but did
it control you?
Did it transform you?
Did you manifest grace to others through the Holy Spirit?"   Dr. Carl H. Stevens,

"To the praise of the glory of his grace." Ephesians 1:6

Friends, hold, guard, love, and give grace. HGLG — my new motto.

love ya