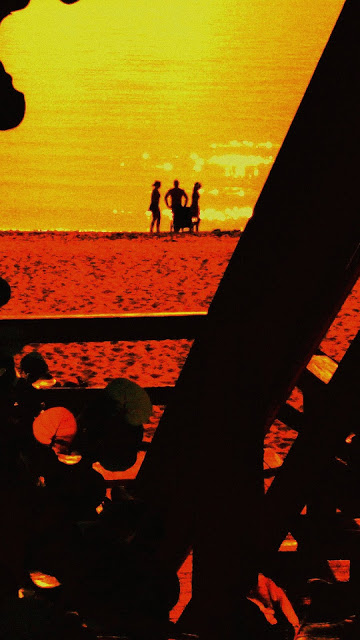 Fresh means not stagnant, decayed, fermented or rotten. God's life is fresh, bright, original, innovative, creative, clean, and crisp. Can we discern the difference? Here's a primer. Is there a thin layer of slime on it; is there a lot of bugs around it or has the color of it changed from green to orange? These kinds of signs are mini-clues that foods, thoughts, or words, reek, (stink, duh); are not fit for consumption.
How do we keep it airy? Check the source, my friend; cool and clear beget cool and clear. Let no corrupt communication proceed out of your mouth, but that which is good for the use of edifying.
Nevertheless, even when the origin is unsullied, it can no longer be refreshing if we wait too long to use the substance. Things will be bitter to the taste, or bland or just funny; strange to our palate, unfriendly to the taste buds. Use it or lose it.
So, to what end is this free-style rant of mine? The goal would be that something akin to God's thoughts for this very moment in time, would address us or the object/person of our ministry. Yesterday's thoughts repeated may not cut the mustard, but something spanking new will be in-the-nick for the moment. Wow!
So, yesterdays stuff is to be discarded? — Not yet, or ever. Those old words and teachings, heard in their pristine, are the foundation for creating unpolluted things today. See, we don't create like God creates, but we build with the materials provided for us from Him.
Aha! Edification! Yes, we are used of God to form or shape a piece of clay into a beautiful and nifty vase, jar or bowl. We are building a soul-structure. The building blocks are precious, priceless, usable, and significant as rightly placed words from heaven.
If the salt has lost its savor, wherewith shall it be salted? It is thenceforth good for nothing, but to be cast out, and to be trodden under foot of men. What was Jesus referring to here? The salt of the world, of course, is the reference here and that is you and me, believer friend, with salty (freshly preserved), words. We are the salt, the sustained, the seasoning that makes all other flavors taste better. We got some burn, some irritation, some offence, and some preserving comfort and aroma.
We have words that protect, conserve, safeguard, defend, keep, rescue, revitalize, pick up and perk up. We got stuff that sends tremors up the spines of our accusers, quivers our flesh, shocks the devil, and rankles our enemies of all sort. We are salty people.
"For, there is hope of a tree, if it be cut down, that it will sprout again, and that the tender branch thereof will not cease. Though the root thereof wax old in the earth, and the stock thereof die in the ground; Yet through the scent of water it will bud, and bring forth boughs like a plant." This is Job 14:7-9. How about it? Behold, God will not cast away a complete man, neither will he help the evil doers: Till he fill thy mouth with laughing, and thy lips with rejoicing. Job 8:20-21. Are these pithy words? — Fresh? Do they encourage us, do they preserve?
Are these words of flowery taste? No these are words of resurrection. We may perish. The tree may decay, the car rust, the saint may get old, and die (I don't know any who have escaped this yet). Of course, God can and will often heal; sometimes He doesn't. Read the Bible. However, God will not cast away a complete man till he fills the mouth with laughing, and the lips with rejoicing? Something is going to happen folks, before or after, now or later.
To end, our strength is in the clouds, our secret in treasures of darkness, and our edge in His power, might, potency, and invincibility. "Who is made, not after the law of a carnal commandment, but after the power of an endless life," in Hebrews 7:16. Wherefore he is able also to save them to the uttermost that come unto God by him, seeing he ever liveth to make intercession for them. Hebrews 7:25. For if, when we were enemies, we were reconciled to God by the death of his Son, much more, being reconciled, we shall be saved by his life. Romans 5:10.
Friends, "For the earnest expectation of the creature waiteth for the manifestation of the sons of God. "Because the creature itself also shall be delivered from the bondage of corruption into the glorious liberty of the children of God. For we know that the whole creation groaneth and travaileth in pain together until now. And not only they, but ourselves also, which have the firstfruits of the Spirit, even we ourselves groan within ourselves, waiting for the adoption, to wit, the redemption of our body. Rom 8:20-26
Jesus said unto her, I am the resurrection, and the life: he that believeth in me, though he were dead, yet shall he live: And whosoever liveth and believeth in me shall never die. Believest thou this? John 11:26. Yes I do. love ya