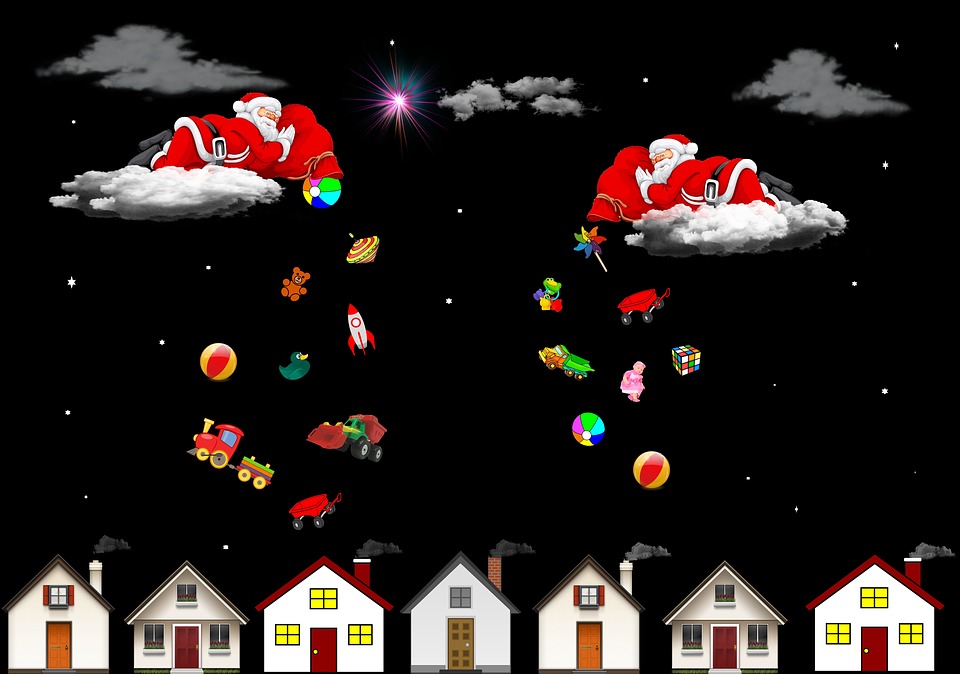 Wonderment, bewilderment, elation, happiness, joviality, dreaming, wishing and hoping;
1. sleepy and groggy 2. excitement 3. pure joy 4. especially nice 5. tipsy and giggly. 6. arguments 7.  happy
8.  gluttony 9. impatience 10. Absolute delight 11. fit to burst. 12. competitive 13. Laughter and cringing
14. Uncomfortably full 15. Sleepy but proud 16. Delirious 17. dozy but content.  From housebeautiful:
Feelings happen Yule-tide but then there's a unique one to the season:
"The holidays can bring nostalgia, an emotion with important benefits, according to a nostalgia expert."
"Holidays bring holiday memories, and, often a sense of nostalgia for good times long gone, perhaps even loved ones long gone."

"This bittersweet nostalgia helps us feel connected, both around the holidays and at other times. And, it can be a salve to those suffering through hard times, according to nostalgia expert Krystine Batcho, a professor of psychology at Le Moyne College in New York. it was originally coined in 1688 by a medical physician as a term to indicate homesickness in young soldiers. He viewed homesickness as a physical illness experienced by soldiers away from home for the first time."

"It's fair to say that, as a mood state, almost everyone would agree today that it is universal, it cuts across cultures, it cuts across historical periods, it even cuts across the developmental stages or across the age span.

Even a child can be nostalgic. If we're talking about a 12 year old, a 12 year old might be nostalgic for toys he or she had as a toddler. livescience

Ahem?!

Dictionary defines nostalgia, "a wistful or excessively sentimental yearning for return to or of some past period or irrecoverable condition."  merriam-webster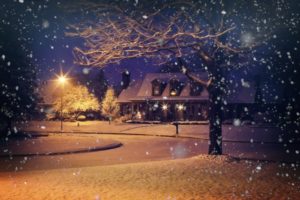 "Nostalgia is an affectionate feeling you have for the past, especially for a particularly happy time."collins dictionary
Some Bible help:
In Galatians 1:23, Paul teaches "But they had heard only, That he which persecuted us in times past now preaches the faith which once he destroyed."
Ephesians 2:2  also teaches: "Wherein in time past ye walked according to the course of this world, according to the prince of the power of the air, the spirit that now works in the children of disobedience"
1Peter 2:10 reiterates: "Which in time past were not a people, but are now the people of God: which had not obtained mercy, but now have obtained mercy."
1John2:8, instructs us "Again, a new commandment I write unto you, which thing is true in him and in you: because the darkness is past, and the true light now shines."
Paul again in Philippians 3:8 "Indeed, I consider all my past [tamed by violence] for the [holding above] of knowing Christ Jesus my Lord. …I count them as rubbish, in order that I may gain Christ."
Paul wasn't reminiscing nostalgically about his past in verse 13 "…but one thing I do: forgetting what is behind me and straining forward toward what lies ahead,  I keep pursuing the goal in order to win the prize offered by God's upward calling in the Messiah Yeshua."
Let's summarize: Christ has come this Christmas time, a babe in a manger to redeem mankind from it's past:
sins of Adam and Eve
my sin dominated life
my present temptations to sin.
Origins for the word nostalgia go: from Greek nostos "homecoming,"  + algos "pain, grief, distress."
Beloved, we all have wonderful memories of precious times past. We go there for periods of time, it's okay.
But,, we already came home, and without pain. We no longer pine for our true home. Our pain went on another; the babe, a man, Jesus, came to take our sin and past on Himself, He took the pain so we can have the joy today, tomorrow and everyday.
He fixed it so we don't ever have to look back, but forward we go to new joys and heights of knowing Him.
Merry Christmas! We know, we know, we know. Our nostalgia cannot subvert what we know. We don't rely on feelings. We live there, at home! love ya