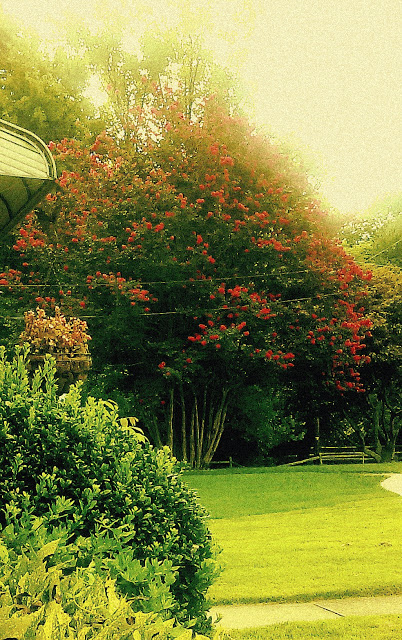 "For God is my record, how greatly I long after you all in the bowels of Jesus Christ" are the words of Philippians. What are these bowels? "All real spiritual love is but a portion of Christ's love which yearns in all who are united to Him." Henry Alford. Okay, Christ is the source, but what of bowels? "The word 'bowels,' in the Scriptures denotes the upper viscera – the region of the heart and lungs. That region was regarded as the seat of affection, sympathy, and compassion…" Barnes notes. Dr. Stevens associated bowels with emotions also.
Are these the same bowels of mercies, kindness, humbleness of mind, meekness, longsuffering that we are to put on in Colossians 3:12? Yes, not just the words but the emotions. Caroline Leaf says that "when the thoughts move into the conscious mind, we feel the emotions of the thoughts." So, when Bible words are invested by faith, heart wise, they reside. When its words are drawn out of this heart-well by The Holy Spirit, into conscious thought, we have the emotions of Christ attached.
Wow, great thought, but why is this so hard? Well the question must be asked, which God-thoughts are you putting in? Which words? Which nature-of-God do you fellowship with? Forthrightly, if we never commune with words of mercies, kindness, humbleness of mind, meekness, and longsuffering toward us, we won't find these words or their emotions in our time of need.
In simple terms the nature of God's grace, mercy, slowness to anger, compassion, not remembering our sins and remembering that our frame is dust; these we must "cherish to identity" in our heart, or they are not there to evoke at times needed.
So, what? Some precious friends commit sin, but can't rebound! They get stuck, they fall into guilt, they do penance, they revert to an old second-rate, unworthy, poor-self imaged, insecure identity. This, they feel, is what they deserve. "Justice must prevail here," is the rational thought. Well, the question is, are you feeling the emotions of your "God of Justice" thinking? No doubt you are. Fine, but what about James' words "mercy rejoices against judgement?"
Beloved, please read Psalm 18's words, "With the merciful thou wilt shew thyself merciful; with an upright man thou wilt shew thyself upright, with the pure thou wilt shew thyself pure; and with the froward thou wilt shew thyself froward." Part one in each phrase is our unique identity built on investment of words; part two is God's answer to that personal distinctiveness. "The preparations of the heart belong to man, but the answer of the tongue is from the Lord." This is Proverbs 16:1 NKJV. God answers to the heart.
So what is to conclude? Fellows, "His mercies are new every morning; His compassions fail not." "Thou art fair, my love, there is no spot in thee." Commune with these! "He hath not dealt with us according to our sins, nor punished us according to our iniquity." "…I have blotted out all your transgressions; I will not remember your sins." "He has cast all your sins behind His back." "As far as the east is from the west…" "into the depths of the sea." "Your sins and iniquities I will remember no more."
Hebrews 9:14 teaches, "how much more shall the blood of Christ, who through the eternal Spirit offered Himself without spot to God, cleanse your conscience from dead works to serve the living God?" Believe and receive; it is for us. "…while we were yet sinners, in due time, Christ died for the ungodly." "…blotted out like a thick cloud." …no more consciousness of sin, Hebrews 11:3. "No condemnation." Converse with these, empathize with them, and communicate them to your heart. Feel at one with them, meditate on them, and be in touch with these. Apply them.
"…by the mercies of God" we present our bodies to God. In the abundance of mercies we are living (alive from the dead) presenters. Heap up mercies, extravagantly lavish yourself with them. Confess your faults and then get back up with the rest of them who are identified as "righteous." in Proverbs 24:16. We have so great a salvation, don't neglect it. Embrace it.
Finally, herein is love made perfect, because as He is, so are you in this world." Rejoice in His love so great. Louis Sperry Chafer says that "grace is the vehicle of God's love." This means that God ain't just saying I love you, His Son paid for the monstrous plague of each of us. God wants us to live to the praise of the glory of His grace. Magnify it, enlarge it, amplify it, boost it up, enhance it, and kick out the accuser who is standing by. The tender bowels of Jesus will be our comfort in the dark place. love ya.