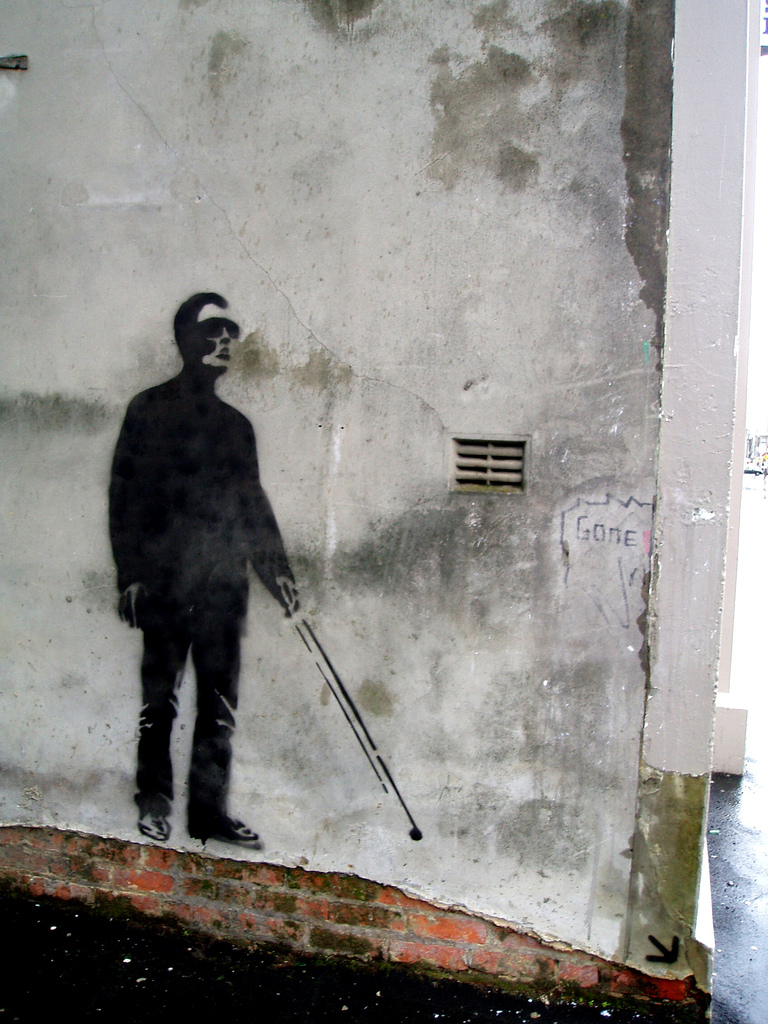 Does time heal all wounds? Well, I tire easily reading psychology books that teach:
"the interplay between suppressing and exposing a hurt will eventually bring healing."
"grieving losses will eventuate a return to "normalcy."
"re-integrate a victim into society, and again they will be adjusted. "
Sincere ideas which may contribute.
Friends, my problem is this; "normal" for these guys, encompasses the old sin nature.
They assume wrongly that a man is born free. They suppose that the whole head and the whole heart ain't sick and faint.
In stark contrast to their evaluation,  "normal"  equals  "wounds, bruises and putrefying sores."
"My wound is incurable," said Jeremiah.
Way before time's wounding event, man exists a ball of woundedness. God plans to exterminate all of it — every speck. Only a bloody cross, only a dying Savior can fix a man.
Because man miscalculates, God's solutions seem radical. Paul admitted, however,  "in my flesh dwells no good thing." God's method needs no rehab.
Believer,  Calvary's cross annihilated you're "old man."  Don't resurrect it. Don't dig up a dead corpse. Don't go near it, or  examine it; don't analyze it or revive it. Time will not heal it. Don't acknowledge its fretting cries. Don't even weep, or wish it life.  Christ's burial buried it — you bury it. Remove it from sight forever.

Isaiah 42:19 says, "Who is blind, but my servant? or deaf, as my messenger that I sent? Who is blind as he that is perfect, and blind as the Lord's servant?"

Isaiah 11:3 says "He shall not judge after the sight of his eyes, neither reprove after the hearing of his ears."

Blind?

Yes. Isaiah 43:8; "Bring forth the blind people that have eyes, and the deaf that have ears." The blind are true servants, but the eyes-opened ones are really blind? Yes folks, "God is of purer eyes than to look upon evil."

We are the same; what God has killed, never give focus.
In God's Old Testament economy,  A dead carcass, touched,  made the handler unclean. — Same with a leper. However in Leviticus 13:13 a leper saturated was pronounced ceremonially "clean." How? He skirted leprosy's"pollution."  Ceremonial examinations and cleansing  need not apply.
According to Gill,"… when a man sees himself to be a sinful creature, all over covered with sin, and no part free, and disclaims all righteousness of his own to justify him before God, but wholly trusts to, and depends upon the grace of God for salvation, and the righteousness of Christ for his acceptance with God; he becomes clean through the grace of God and the blood and righteousness of Christ."
Only when we perceive our old nature totally messed up, depraved through and through,  do we get the pronunciation, clean!
Elisha's servant
When the servant of the man of God got up early the next morning and went outside, there were troops, horses, and chariots everywhere. "Oh, sir, what will we do now?" the young man cried to Elisha. Don't be afraid!" Elisha told him. "For there are more on our side than on theirs!"
Then Elisha prayed, "O LORD, open his eyes and let him see!" The LORD opened the young man's eyes, and when he looked up, he saw that the hillside around Elisha was filled with horses and chariots of fire.   As the Aramean army advanced toward him, Elisha prayed, "O LORD, please make them blind." So the LORD struck them with blindness as Elisha had asked.

2 Kings 6:15-18 LB
In closing,  Faith calls "things that are not as though they are." Romans 4:17 ".  Friends, we fellowship with what sight-observation scorns.  We are not our sin, but saved and redeemed; we are hid with Christ in God by faith.Think of it this way, God does not hold our sin or past in His memory. This is Isaiah 43:25; 44:22 etc.
If your sin comes to light, agree with it and go on back into sanctified blindness.
He sees you only in Christ, precious believer!  Love ya